Googley TENTACLES reach towards YOUR email
It's like the zombie nightmare future of spam just came to life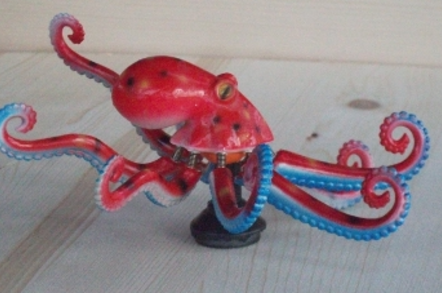 Google is in talks to allow advertisers to target ads in search results using existing customers' email addresses, according to reports.
The ad flinger has suggested that advertisers hand over customer information such as email addresses as part of moves to track users' online and offline activities for marketing purposes, according to The Wall Street Journal.
The ads would expand the way marketers reach customers when they are searching for products, people familiar with the matter told the paper.
The rate of Google's advertising sales growth has declined in recent quarters, putting pressure on the Chocolate Factory to find new revenue streams.
The ad-slinger is also in the middle of a dispute with the EU, with the company quick to attack competition commissioner Margrethe Vestager's decision to issue a Statement of Objections against it today.
In its third quarter report Google's average cost-per-click dropped eight per cent on last year. Global aggregate paid clicks were up 14 per cent year-over-year.
Google has also been fighting off increasingly fierce ad competition from its rival Facebook, which itself has come under fire for its practices of tracking users' online and offline activity.
A Google mouthpiece told The Wall Street Journal: "We're always discussing potential product ideas with our clients. But have nothing new to share at this time." ®