Life after Nokia: Microsoft Lumia 640 budget WinPho blower
Ticks all the boxes and then some, as long as Win10 doesn't ruin it
UI usurping update awaits
The display panel doesn't have the spectacular contrasts of more expensive panels, and looks yellowy compared with a top-range display. Even so, it's markedly better than cheaper Lumias, and most impressive in direct sunlight, where rivals fade horribly. Thankfully, the automatic brightness display is present, a bugbear of the 630/635,
I'd have liked to have seen a dedicated camera button, and for usability, the pop-up navigation bar fixed on by default. I've complained in previous reviews about the soft navigation bar, it's on the thin side, but it does seem better-behaved now.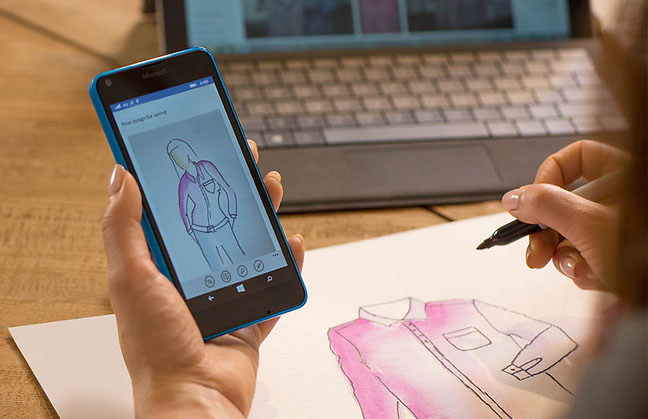 A 5-inch screen and micro SD expansion for photo fanatics on a budget
All that said, there's a cloud on the usability horizon with the name "Windows 10".
At some point, probably this year, a Lumia 640 owner will be offered a free upgrade to the latest Windows Phone. And if the finished result looks anything like the current Windows 10 for phones Technical Preview, then much of Microsoft's usability advantage will vanish overnight, leaving new users with puzzling ways of doing things.
This "upgrade" looks a lot like a generic Android skin, removing the advantages of being able to swipe through an app's panes with your thumb, access the menu easily (which has been moved out of reach), and a squinty small system font in many places replaces a large font.
Bonkers, it is. But apparently taking away a phone UI people love and replacing it with a desktop UI people don't is regarded by the Head Shed at Redmond as some kind of strategic masterstroke.
That's the only negative to this deal. And hopefully, Microsoft will see sense before releasing it.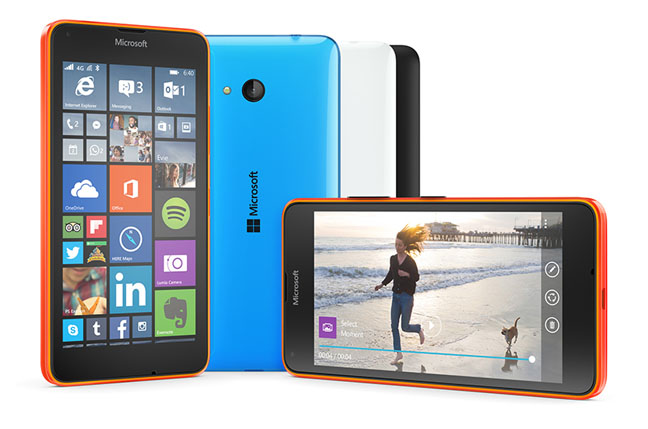 Looks like a winner, so long as WinPho 10 doesn't spoil things later
The Reg Verdict
The Lumia 640 fixes all the major omissions of its predecessor, and all models officially sold here will support 4G. (Developing markets have the option of a dual-SIM 3G version).
Ignore the misleading £170 price tag on the Microsoft site – like many vendor sites, it's inflated to make partner reseller deals more attractive. Indeed, it's currently £120 at Carphone Warehouse, and compares well with phones that are £40 more, like Motorola's solid Moto G LTE.
The Lumia 640 is fuss free, with a consistent and usable UI and decent bundle that make it an attractive proposition even without free Office thrown in. It can be confusing with so many Lumia models: you have to look closely to tell the difference between the ill-fated Lumia 535 and the Lumia 640 – and the 640 is a far superior phone.
A rough comparison with the Moto E LTE – a phone that hits that magic £99 price point – reveals the Lumia has better cameras, better battery life and basic operations are faster. Also, I didn't experience random lags as we did on the Moto E and the latest Moto G 4G. If you don't have a problem putting 5-inches in your pocket, it's an outstanding proposition. ®
Sponsored: Detecting cyber attacks as a small to medium business

Life after Nokia: Microsoft Lumia 640 budget WinPho blower
Windows Phone with a 5-inch 1280 x 720-pixel display, quad-core 1.2GHz Snapdragon 400 CPU, 1GB of RAM, 8GB storage with micro SD expansion to 128GB and a fixed 2500mAh battery