Life after Nokia: Microsoft Lumia 640 budget WinPho blower
Ticks all the boxes and then some, as long as Win10 doesn't ruin it
Vocal point
Microsoft makes a huge deal of the voice assistant Cortana, but it's a fairly standard feature on phones today and really has only niche appeal. For instance, getting it to read stuff out when you're driving, or set reminders when there's no-one around to be irritated.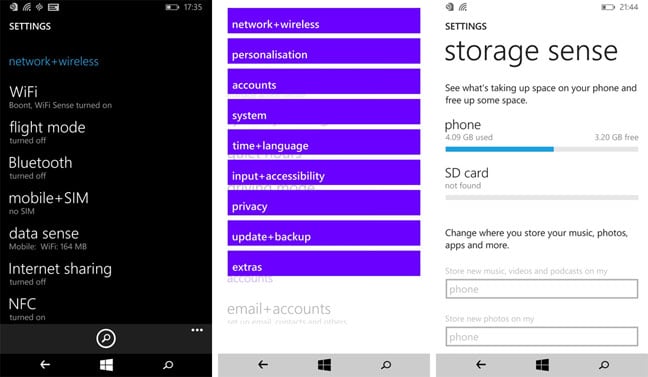 Settings menus and storage overview
More practically, there's a bundle of installed software that looks decent – Microsoft's own News, Sport, Finance, Food, Travel and Health apps are good for starters – while the Here Drive navigation and Here Maps are sophisticated and mature. My review model, an unlocked UK retail device, was also bundled with Skype, OneNote, Facebook, Barclays Pingit app, Fitbit, Gameloft and the MixRadio streaming music service.
One hidden gem is Lumia Storyteller, which makes a short movie out of collections of photos and videos. Many phones have a similar app these days, but Storyteller is as good as any.
The Lumia 640 is the first phone to run on the latest version of Windows Phone: 8.1 Update 2. The only visible difference is that the 40+ settings are now grouped, and each one can be pinned to the Start Screen.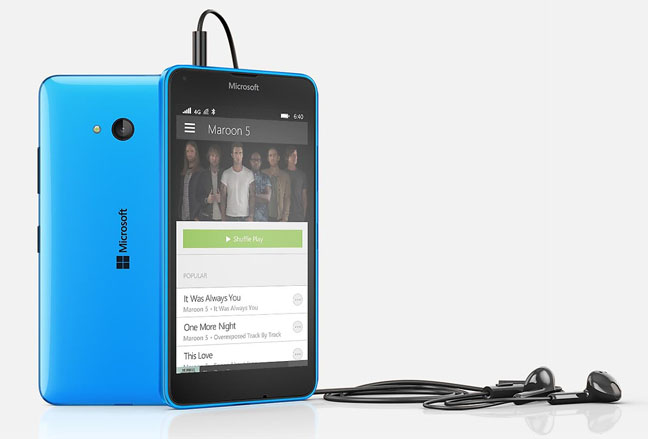 MixRadio allows streamed music to be captured and played offline
The device felt solid, if a little slippery with its gloss finish, and I liked the optical effect where the rim round the display appears to be translucent – at least on the cyan-coloured model. Indeed, cyan makes a return to the Lumia range after a couple of years – a couple of years during which Apple copied Nokia and launched kids'-sweetie-coloured phones of its own. The 640 also comes in sober black and white.
Call quality was excellent and the ringtones unmissably loud. Battery life should easily see you through a day – more if you turn off background tasks with the battery saver setting.
I saw little difference loading web pages than with faster phones. Like the latest Motorola Moto G 4G El Reg reviewed recently, this Lumia uses a noticeably speedier quad-core 1.2GHz Snapdragon 400 than many budget rivals, and cheaper Lumias, which use the creaky Snapdragon 200.
Having 1GB of RAM makes a difference when several pages are loaded, as last year's Lumia 630/635 was hampered here with 512MB of RAM. As far as storage goes, the 8GB internal storage is complemented by a micro SD card slot supporting up to 128GB.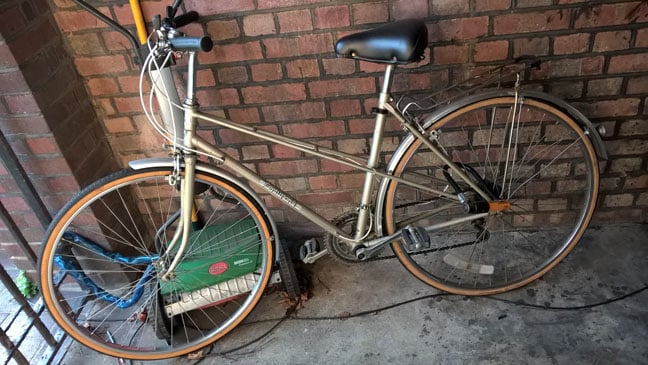 Click for a full-resolution image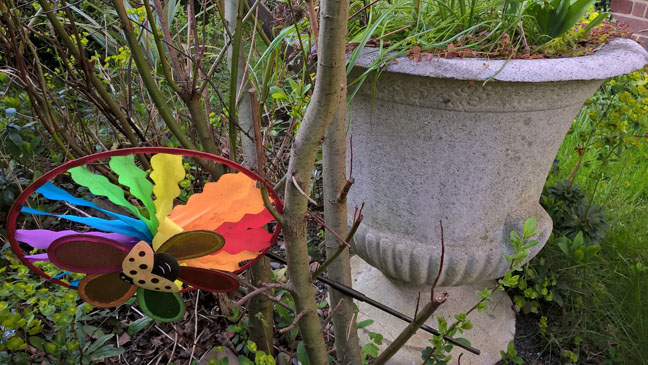 Click for a full-resolution image
The imaging delivers surprisingly good results at this price point. The Lumia Camera app fires up quickly and offers both straightforward point-and-shoot settings and more sophisticated manual controls – all of which are on the tiddly side.
A mysterious "Rich Capture" option promises you HDR processing, and indeed you can take a few in succession. But if you go to review the results, each Rich Capture image takes around ten seconds or more to load.
I suspect most people with a Lumia 640 will want decent shots taken quickly, which this does, and a selfie button. You need to download an app from the store to get the beautification benefits of Microsoft's Selfie app, which, given the target market, should be there by default. Video shoots nicely at 1080p.