Purple strain? Purple gain: WD doubles cam count for spy drives
Video surveillance-friendly hard disks get a spring makeover
Western Digital has tweaked its Purple-branded hard drives for video surveillance to double the supported camera count.
The 4TB Purple 3.5" disks were introduced in February last year, with a 6TB model hitting the market eight months later. They have a feature called AllFrame in their firmware that's supposed to reduce data errors when streaming video [ATA command spec, p60] to the platters, avoiding frames from being dropped.
They are designed for 90 per cent write and 10 per cent read access patterns with 24-hour operation, and enough bandwidth for 32 camera feeds across 5 drives in an enclosure, we're told.
The new Purple NV drive [specs PDF] has been designed, WD says, for "scalable" network video recorder (NVR) surveillance systems. It supports up to 64 cameras while the Intellipower spin speed of about 5,400rpm, and the 6Gbit/s SATA interface, remain the same.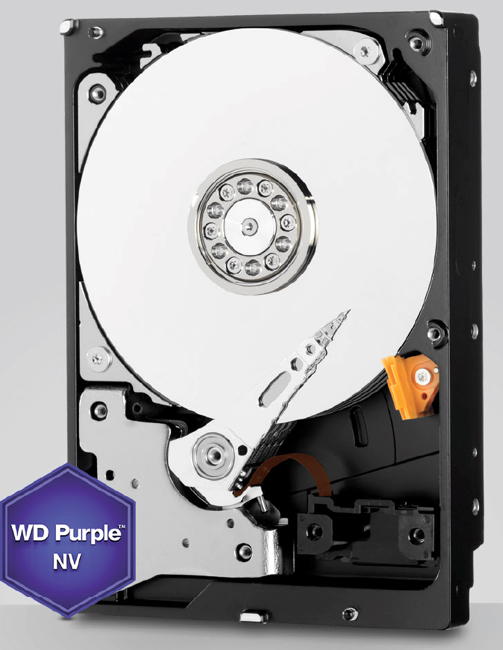 WD Purple NV drive. Is that five platters?
We think the 6TB version has five 1.2TB platters.
The new features include anti-tarnish protection to cope with relatively dirty video surveillance environments, "including outdoor cabinets where moisture and other natural elements may be present," according to WD. Higher drive bay counts are supported, but no details are forthcoming.
Qualification shipments of the 4TB Purple NV drives are being distributed now with 6TB qualification samples slated for later this quarter. They'll go on general availability later this quarter too. No prices were supplied. ®
Sponsored: Becoming a Pragmatic Security Leader