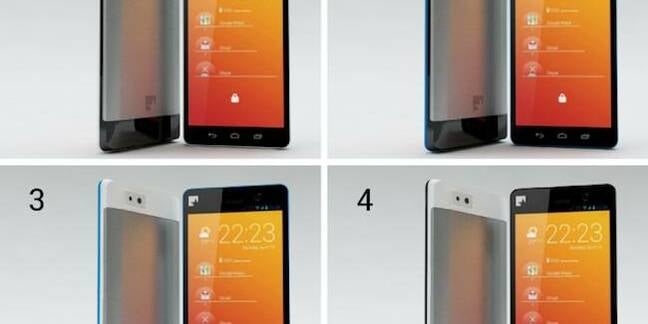 MEPs will vote whether or not to make electronics manufacturers find out where the minerals in their products come from.
The proposed law is part of an effort to clamp down on so-called conflict minerals.
Militant groups in areas such as the Democratic Republic of the Congo often use the sale of tin, tungsten, tantalum and gold (3TG) to fund their activities, including horrific human rights violations. Such 3TG minerals are heavily used in electronics manufacture.
"We need binding rules for all companies that use these minerals. Only then will we be able to guarantee European consumers that they do not contribute to conflict or human rights abuses by buying phones and tablets," said Green MEP Judith Sargentini.
However there is conflict over the plans in Brussels. The European Commission proposal envisages a voluntary system for EU importers, smelters and refiners to determine how their raw material had been sourced. Sargentini thinks that promises are not good enough.
"We need real legislation, not a voluntary system that lets European companies off the hook. The proposal by the European Commission is mere window-dressing," she said.
Romanian MEP Iuliu Winkler – who is responsible for steering the legislation through the EU Parliament – said it was not about whether voluntary or mandatory would work better: "The real challenge is that of elaborating an efficient, workable regulation."
Yet regulation may not make much difference. Even Fairphone, a company that whole aim is to produce a handset free of conflict minerals, says that it "is not yet able to trace every single mineral in the phone to its source, so cannot yet claim that it is 100 per cent conflict free".
In fact, according to its website: "Fairphone considers it impossible to make a completely fair phone, or even measure the percentage of fairness. As fair itself is a very subjective concept." Nonetheless, its USP has caught on, with more than 60,000 phones sold to date.
The US equivalent of this legislation, the Dodd-Frank Act, was passed in 2010. Although primarily aimed at preventing a repeat of the USA's Great Recession of 2008, Dodd-Frank also allows the Securities and Exchange Commission to investigate whether 3TG minerals used by US companies are benefitting armed groups in the Democratic Republic of Congo.
With more than 400 importers of such ores and metals, the EU is one of the world's largest markets for 3TG. The Europarl's international trade committee will vote on the plans on Tuesday. ®
Sponsored: Practical tips for Office 365 tenant-to-tenant migration