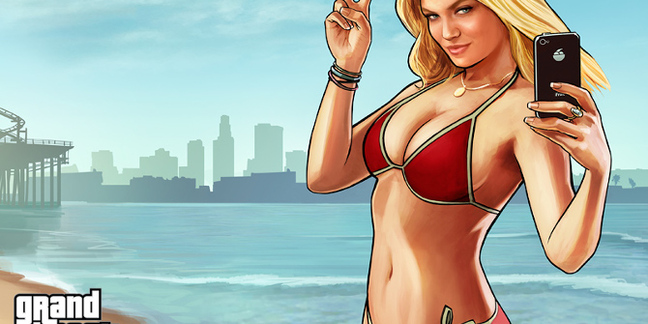 Former Harry Potter actor Daniel Radcliffe is reported to be in line to play the co-founder of Rockstar Games, publisher of the violence-fest Grand Theft Auto game series.
According to Hollywood Reporter Radcliffe is in negotiations with BBC Films to star in the true-life account of Sam Houser, and his fight with a Miami lawyer who wanted to ban video game violence.
Since its first release in 1997 Grand Theft Auto (GTA) has been accused of perpetuating ethnic and sexual discrimination, glamorising violence and inciting real–life crimes.
Presumably the film will also cover the infamous incident where Rockstar lied about inserting sexual content into one of its games and then falsely blaming hackers.
"Hot Coffee" was the name given to a sequence within GTA: San Andreas that allowed players to perform sexual acts with background characters.
A lawsuit was brought against Take-Two Interactive, owners of Rockstar Games. The company later agreed to pay between $5 and $35 to anyone who had bought the game and was offended by the scenes – which were not enabled by default, but did require an unofficial mod to activate.
The movie is reported to begin filming on April 20 and is based on a book by David Kushner titled Jacked: The Outlaw Story of Grand Theft Auto.
According to the inside cover of the book Houser is a "brash iconoclast with the vision of an outlaw and the work ethic of a Puritan, who grew up madly in love with gangster movies, video games, and rap music."
Good to see Radcliffe hasn't been typecast. ®
Sponsored: How to simplify data protection on Amazon Web Services