Light-fingered Satyam founder Ramalinga Raju jailed for seven years
Architect of India's biggest fraud scandal finally locked up - along with his PwC auditors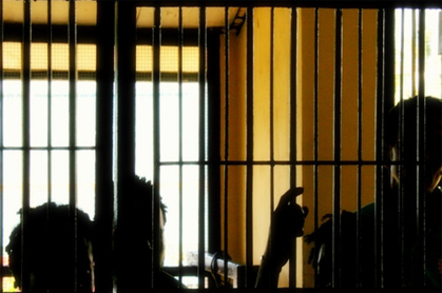 The former chairman of Indian outsourcing firm Satyam Computer Services has been jailed for seven years for his part in a $1.4bn (£953m) accountancy fraud scandal.
The Special Central Bureau of Investigations Court in Hyderabad sentenced B. Ramalinga Raju and eight others - including auditors Subramani Gopalakrishnan and Talluri Srinivas from PricewaterhouseCoopers - to seven years in jail. Ramalinga's brother Rama Raju was also sent down.
The case has been described as "India's biggest corporate fraud case" and has been rumbling on since 2009 following a probe by the country's Central Bureau of Investigation.
A complaint was initially brought against Raju by an investor, which, after Ramalinga Raju's abrupt resignation, triggered a police investigation.
The Indian CBI said: "It was further alleged that due to the fudging of the company accounts & manipulation of records showing incorrect inflated balance sheets by the chairman, MD and other directors... the value of the shares of the company suddenly dropped causing huge financial loss to the complainant and other share holders.
Raju admitted he had been inflating profits at the firm by almost a billion pounds over many years. In his extraordinary resignation letter he wrote: "It was like riding a tiger, not knowing when to get off without being eaten."
Over the space of six years the CBI examined around 3,000 documents and 226 witnesses.
Raju was jailed for six months in December for cooking Satyam's books, though his lawyers immediately sought suspension of the sentence.
The CBI said today: "This was one of the biggest corporate frauds having international ramifications involving digital evidence, computer forensic techniques, audit procedures, accounting standards, revenue records, source codes, computer network logs."
Satyam Computer Services was swallowed by Indian outsourcing giant Tech Mahindra in 2012. The $1bn (£630m) deal created a company worth $2.4bn (£1.5bn) and a workforce of 75,000 spanning 54 countries. ®
Sponsored: Minds Mastering Machines - Call for papers now open