Dot Hill ready for Internet of Things data ingest malarkey
Avoiding data stream traffic jams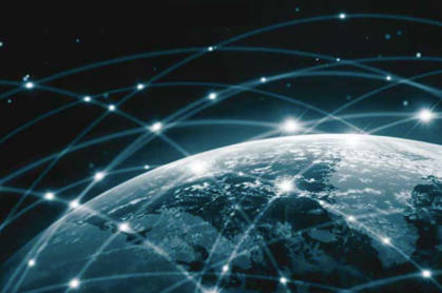 Classic dual-controller drive array supplier Dot Hill has uprated its AssuredSAN array to deal with thousands of incoming variable data streams from the growing Internet of Things (IoT) sensor sources, and thus avoid data stream traffic jams.
The AssuredSAN 6000 products feature:
New 6004 storage array controller in dual active redundant configuration
40GB total system cache
Up to 12GB/sec of sustained read performance
Up to 5.7GB/sec sustained write-performance
8 x 12Gbit/sec SAS ports on 6554 model
Ultra56 Chassis supports 56 drives in 4U, to 336 raw TB with 6TB drives
Up to 248 drives with expansion JBODs, either SSD or HDD or combo, and up to 1.5PB of capacity (with 6TB drives)
Dot Hill said the performance is helped by the patented RealStream SW which makes the 6000 series a good fit for bandwidth-intensive apps. It claims this SW "triples data ingest throughput while handling more than 5000 parallel data streams for heavy-duty Internet traffic workloads".
The company says this SW manages "many simultaneous ingest streams with autonomic, real-time and predictive load balancing".
It's suited for streaming data ingest applications such as might be the case with the IoT and myriad sensors transmitting data to receiving systems.
"The emergence of these new data traffic workloads created by the IoT phenomena is driving challenges and opportunities in key storage vertical markets," said Brian Garrett, veep for the Enterprise Strategy Group's ESG Lab.
"These parallel workload streams are very dynamic in nature, with variations in speed, arrival time, duration, and rate of change," said Dot Hill CTO Ken Day.
Day estimates that Dot Hill's predictive load-balancing algorithms in the RealStream software "can manage more than 5000 parallel data streams, yet guarantee consistent QoS".
Get a 6004 datasheet here (pdf) and configuration guide here (pdf as well). The 6000 series arrays are available now through Dot Hill OEMs and its other partners. ®
Sponsored: Becoming a Pragmatic Security Leader