Turnbull's digital transformation office DOES SOMETHING
Alpha 'Digital Service Standard' emerges along with website and the social trimmings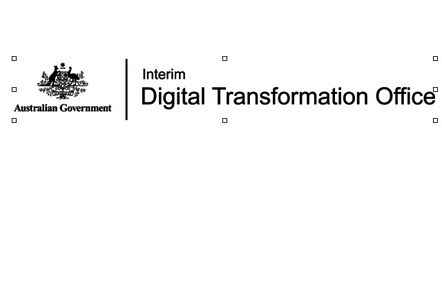 Earlier today, your correspondent bemoaned the fact that Australia's nascent Digital Transformation Office (DTO) was announced ten weeks ago but appears to have done little in that time other than advertise for a leader.
Fast-forward to around 15:00 Australian time and the agency has revealed that it has, indeed, done something. There's now a website, a Twitter feed, an interview with interim CEO David Hazlehurst at public service news site The Mandarin and a video of Mr Hazlehurst explaining the agency's mission.
Also making an appearance is the the "Digital Service Standard" the agency will ask other government entities to adopt.
The standard says the following criteria are to be applied by government agencies as they create online services:
Understand user needs, conduct research to develop a deep knowledge of who the service users are and what that means for digital and assisted digital service design​
Establish a sustainable multi-disciplinary team that can design, build, operate and iterate the service, led by an experienced service manager​
Adopt a user-centred design approach​
Establish benchmarks to measure user satisfaction, digital take-up, completion rates and cost per transactions and report performance publicly​
Evaluate what data, tools and systems will be used to build, host, operate and measure the service and how to adopt, adapt or procure them
Assess what personal user data and information the service will be providing, using or storing and put in place appropriate measures to address security risks, legal responsibilities and privacy considerations​
Build the service using agile, iterative and user-centred methods
Build the service with common look, feel, tone and function that meets the needs of users​
Use web service APIs, open standards and common government solutions where possible and make all new source code open and reusable where appropriate
Test the service on all common browsers and devices, using dummy accounts and selecting representative samples of users
Integrate the service with any non-digital interactions​
Put appropriate assisted digital support in place that's aimed towards those who genuinely need it
Consolidate or phase out existing alternative channels where appropriate​
Undertake ongoing user research and usability testing to continuously inform service improvement​
Use data and analytics tools to collect and report performance data; informing continual service improvements​
Provide ongoing assurance, supported by analytics, that the service is simple and intuitive enough that users succeed first time unaided​
Also revealed is the scope of the Standard, including the instruction that it "applies to all new services and all existing high volume Australian Government services. This includes transactional services (for example, lodging a tax return online) and digital information as a service, including websites and publications. "
The Standard must be applied if services are:
the responsibility of, or partly owned and/or operated by, a government department or agency?
completely new and/or being redesigned?
processing (or likely to process) more than 50,000 transactions every year?
For existing services, "... the agency responsible will need to provide a transition plan, by September 2015, on how it will adopt the Standard."
There's also a caveat pointing out that "The Standard may not apply to everything" for the following reasons:
Government services cover a vast variety of activities including some highly specialised services with very few transactions. Applying the Standard to services dealing with only a handful of transactions may have little benefit Similarly legislative and/or technical barriers may prevent some services transitioning to the Standard, either in full or in part. These will need to be addressed over time.
Another release is an outline of a transition plan agencies will need to follow as they consider the Standard.
The Standard's considered an Alpha release and will eventually become the subject of a "Digital Service Design Guide to provide practical guidance to agencies on how to meet the standard." The DTO's site also promises "We will be talking about the standard, what it means and how to apply it over the next few months in a range of forums."
Vulture South plans to be at those, if invited, to continue reporting on this effort to transform government services, because while it's nice that the DTO has done something, it isn't going fast: consuming ten weeks to create a simple site on the existing Australian government CMS and to adapt UK documents describing a Standard is scarcely transformational. But nor is it a terrible start, now that something has happened. ®