Permabit OEM deal de-stealths Chinese all-flash array maker
Sihua Tech has also opened a Cupertino office. Can't imagine why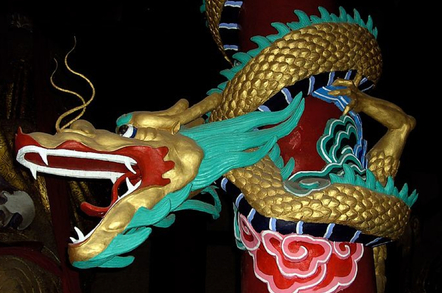 Permabit says it has a new Albireo dedupe software OEM, and in so doing has revealed a brand new all-flash array vendor, this one from China.
Sihua Technologies is an iCDN content delivery and NeuStor cloud storage product provider to the Chinese market. It is based in Shanghai and Hangzhou, with an office in Cupertino.
Sihua Tech is introducing a new product, the Kaixiang Flash Storage Array. It comes in either SAS SSD or nVME SSD versions. Both use Permabit's Albireo Virtual Data Optimiser (VDO) for inline deduplication, compression and thin provisioning to increase their storage efficiency. Sihua says that it offers "its customers the most scalable, highest-performing and resource-efficient inline deduplication, compression and thin provisioning in the industry".
The thing is so new there is no information about it on Sihua Tech's English language website, so we don't have any speeds and feeds data.
Yilang Sun, Sihua Tech chairman, has a canned and straightforward quote in Permabit's announcement: " "We made a careful comparison of data efficiency software offerings and realised Permabit's VDO was a great fit for enhancing the capabilities of our storage products. By partnering with Permabit, we are able to provide flash storage at the most cost-effective price, without sacrificing performance, allowing for broader adoption in primary storage applications."
Sihua Tech's customers are in China, which means Western AFA suppliers selling into China face home-grown competition.
So okay, Yilang, why have an office in Cupertino? Even if it is just a serviced office, you don't need one to set up an OEM deal with Permabit and source SSDs. It would be a good base from which to set up a US channel, though.
Maybe we'll be hearing more from Sihua Technologies in the future? ®