El Reg lays claws on RockBLOCK Mk2 Iridium sat comms unit
And we have one to give away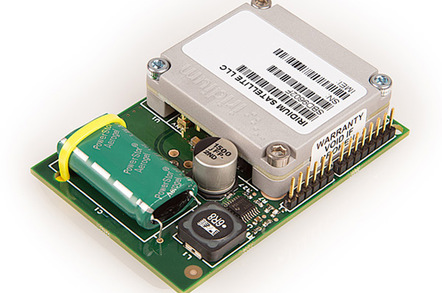 Heads up Our chums at Rock Seven – supplier of Iridium satellite comms units to our audacious spaceplane ballocket mission – have announced the release of the RockBLOCK Mk2.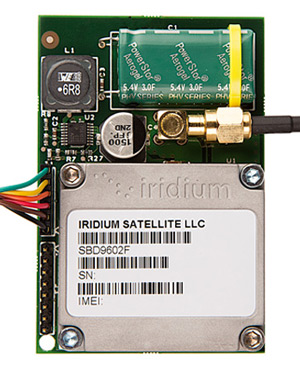 In common with its predecessor, the new kit can "send messages of 340 bytes and receive messages of 270 bytes using Iridium Short Burst Data (SBD)", offering "a simple and reliable way to integrate two-way communication into any tech project."
New features include "an optional SMA connector, so external antennas can be used instead of the on board patch antenna" plus a standard 0.1" pitch connector replacing the proprietary break-out connector.
"Both developments are aimed at giving greater flexibility to inventors, makers, students and engineers when considering the communication capabilities of their projects at the design stage, whilst enabling simpler installation and interfacing during a build," Rock Seven told El Reg.
The RockBLOCK Mk2 comes in three flavours – with the built-in antenna, the SMA version for you to add your own antenna (both £159 + VAT), and the RockBLOCK+ in an IP68 enclosure (£189 + VAT)*.
The units will work with any Arduino, Raspberry Pi, Windows, Mac or Linux PC with a serial or USB port, and those of you of technical bent might like to check out the Developer's Guide [PDF]. Regular readers will know our Low Orbit Helium Assisted Navigator (LOHAN) project uses an original RockBLOCK hooked up to an Arduino Mini Pro as part of the Big Red Abort Switch To Release Aerial Payload (BRASTRAP) doomsday system.
The RockBLOCK has also been used on Sutton Grammar School's Poseidon Project – a ocean-monitoring drifter.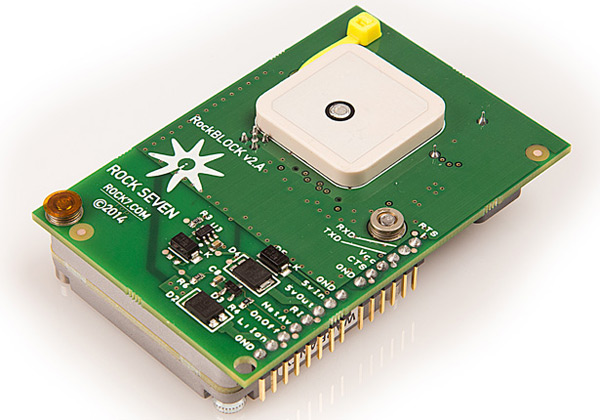 No doubt there are plenty of you with equally bright ideas for deploying a RockBLOCK, and we're delighted to announce that Rock Seven have agreed to give one away.
Check back in on Friday for details as to how you can can bid to acquire Iridium comms capability, when we announce details of our RockBLOCK competition. In the spirit of the Low Orbit Helium Assisted Navigator (LOHAN), expect something mildly silly and probably backronym-based. ®
Bootnote
* You'll also have to pay line rental at £8 a month with no annual contract, plus the cost of sending/receiving messages. Bundles of credits start at £0.04 a pop, if you buy in bulk. The line rental includes access to the "Core" web-based management platform.