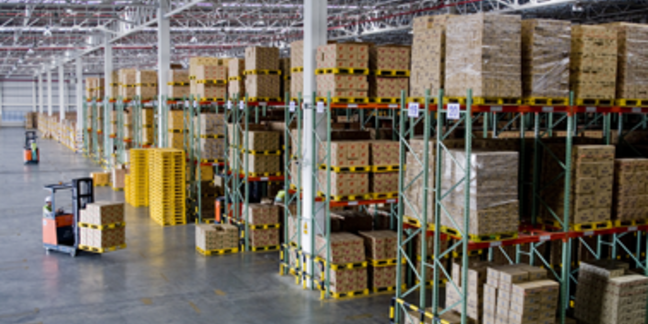 What Phoenix IT Group giveth with one hand it taketh with another: the services group is hiring 20 bods to man a new config centre, the same number it is waving goodbye to this month in the repairs biz.
The 15k sq ft config and distribution centre based in Farnborough cost £500k to set up and it will combine storage and staging areas to boost the Professional Services division.
Steve Vaughan, CEO at Phoenix IT Group, reckons the opening will help it in "complex rollouts". It doubles the capacity of warehouse space the LSE-listed organisation has at its disposal to distribute spaces etc.
The business is one year into the exec's turnaround plan that he created to return the business to profit following several loss-making years.
The boss isn't making any dramatic moves - last week we revealed Phoenix is to outsource the remainder of its workshop that fixes spare parts to Milton Keynes-based Centrex.
Some 20 staff are to be TUPE'd across to their new employer, if they decide to make the circa 17 mile move that is, but not all seem willing. ®
Sponsored: Practical tips for Office 365 tenant-to-tenant migration