Street Culture: Reg man's snazzy snaps of punky London go on display
Captures capital's sharp, stylish side from 1976 to 1988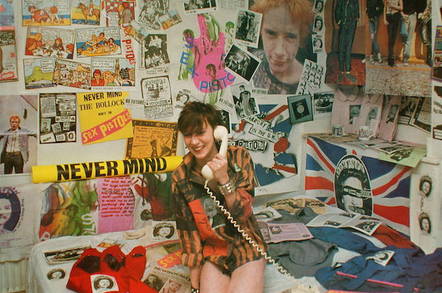 For the next four days a London exhibition features the youth cult photos of Register contributor Phil Strongman. Here he explains the whys and wherefores – and how technology has changed such shows.
The last time I mounted an exhibition was at The Foundry in a Shoreditch that was still quite wild, many years ago. It literally took days to do scans of my ageing negatives and slides – photographs of 'young London' taken between 1976 and 1988 and featuring mods, punks, rockers, rockabillies, DJs, artists and New Romantics – and the visual touching up process lasted even longer using the slower, cruder computers of the time.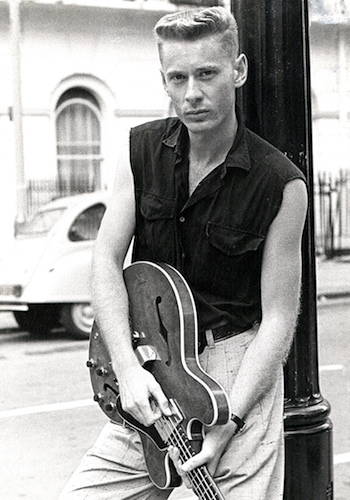 Jay Strongman, rockabilly, 1980. Copyright Phil Strongman
And then getting the prints into big glass frames was a day long process that cost me a small fortune as well as several litres of blood (via the numerous cuts and splinters I incurred …).
How times have changed; using a newish Epson 4990 scanner, scans of between 300 dpi and 4800 dpi take minutes per sheet, rather than hours, while the Photoshop process – done in this, Street Culture, case by award-winning film-maker and photo expert Ieva Aust – was faster than I could ever have hoped for.
Mounting the pictures on 3 mmm foamboard – from A5 to A2 in size – took just one night. As for the photographs themselves, who am I to judge?
It's so hard to tell when you've got 800 negatives and 300 slides to go through (and the subjects are often friends, ex-lovers or music groups).
But since top Polish photographer Damian Chrobak helped me with the selections I really do think I've got the very best of my snaps up on the walls – and anyone interested in the sounds and styles of the 1970s and 1980s might well find something there to inform (or at least amuse …). ®
The Street Culture: 1976 – 1988 exhibition runs until Tuesday 31 March, 11am – 5pm daily, at the Acme Pop-Up Gallery, 8 Balmes Road, London N1 5TQ. Admission free.