PayPal settles over WMD sanction-breaking transaction claims
Company pays $7.6m for money moves by people on OFAC's naughty step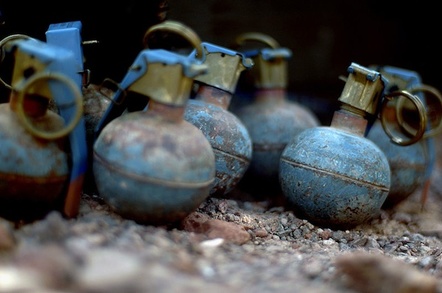 PayPal has agreed to a $7.6m settlement with the US Treasury after allegedly processing transactions for parties including a nuclear weapons proliferator.
The settlement agreement, made on March 23, was reached specifically between PayPal and the Office of Foreign Assets Control (OFAC) – an organisation whose activities include the administration and enforcement of US economic sanctions against targets engaged in "activities related to the proliferation of weapons of mass destruction".
The Treasury's settlement agreement alleges that PayPal failed to implement "effective compliance procedures and processes to identify, interdict, and prevent transactions in apparent violation of the sanctions programs administered by OFAC."
PayPal had processed "hundreds of transactions in apparent violation of multiple US economic sanctions programs" prior to April 2013.
OFAC noted specifically that between October 2009 and April 2013, "PayPal processed 136 transactions totaling $7,091.77 to or from a PayPal account registered to Kursad Zafer Cire".
In 2009, the Department of State had announced the imposition of sanctions on Kursad Zafer Cire for alleged involvement with a WMD proliferation network. The network is suspected to have supported the development of a Pakistani nuclear weapon. It is subsequently suspected of attempting to shop nuclear technologies to Iran, Libya and North Korea.
The agreement notes that while "PayPal demonstrated reckless disregard for US economic sanctions requirements", the company later "substantially cooperated with OFAC's investigation". ®
Sponsored: Detecting cyber attacks as a small to medium business