Ex-Insight director Griffiths moves to CMS Distribution
Industry vet handed control of software division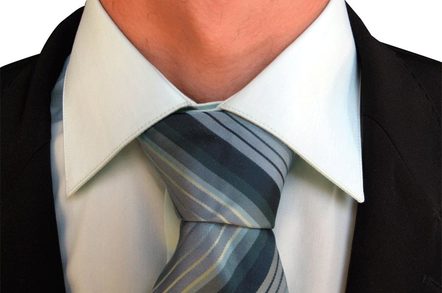 Former Insight EMEA director Justin Griffiths has rocked up at ambitious tech supplier CMS Distribution.
Griffiths almost seemed part of the fixtures and fittings at Insight - he worked at the business in various roles for more than a decade - but exited late last year.
He confirmed on LinkedIn that he has started at CMS as group director for software solutions, a market close to his heart having worked closely with enterprise players including Microsoft while at Insight.
This is likely an area CMS wants to build more comprehensively as its portfolio currently seems to largely consist of 12 vendors including Symantec, Attachmate, CommVault, Red Hat, SolarWinds and Acronis.
The distributor is mapping out a path to double turnover in the next five years, with "less risky" organic growth in mind. But management are also eyening up potential acquisition targets.
CMS, which consolidated its warehouses last summer by moving into a bigger facility, consumed CCI Distribution in 2011 and Interactive Ideas in 2013.
It pulled in Toshiba veteran Andy Bass in the autumn as group sales and marketing director, and he is helping to execute the growth strategy being plotted by CEO Frank Salmon.
CMS did not respond to call for comment.
Updated
Bass has been in contact to say that Griffiths will "apply some leadership and direction" to the software portfolio and over time "add new vendors".
He also revealed that Tierna Henry, former EMEA business manager for software at Insight had joined earlier this month. She will report to Griffiths. ®
Sponsored: What next after Netezza?