Where will you place your vendor bets in 2015?
Change is order of day as tech giants shift strategy gears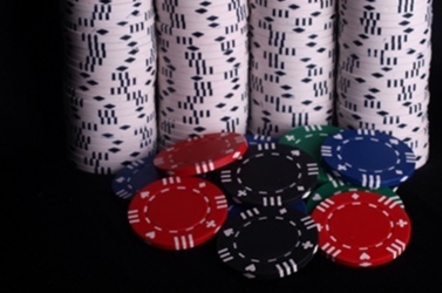 There was plenty to keep Europe's IT channel busy over the past few months, and the rest of this year could be just as turbulent.
By the end of 2014, the shakeout of major strategic changes from HP, Dell and Symantec were yet to be felt. But as 2015 progresses, this is likely to change, so keeping a close eye on developments is critical.
Spotlight on Dell
In the past, resellers had only one way of doing business with Dell, and that was direct. But that's all changing as the privately-held computing giant continues to build and adapt its channel line-up.
Today, over 40 per cent of Dell's European sales come through the indirect channel, with distribution taking an ever-increasing proportion thanks to recent deals with MicroP in the UK, and the expansion across Europe via Dell's partnership with Ingram.
Dell's moves are paying off according to our data - it was the 28th largest selling vendor in distribution in 2013, but the latest figures shows Dell has moved up to 14th just behind Fujitsu.
Paradoxically, however, this success may have positive and negative impacts for Dell's partners. Dell still needs to improve a number of things to get its distributors fully up to speed to act on its behalf. This involves giving them a better tool to respond more quickly to reseller demands. Dell also needs to work on educating channel customers about its portfolio via dedicated training programmes.
On the flip side, Dell's channel strategy is pushing the company towards selling simpler, more standardised bundles of products, while its direct business continues with more customised, tailored and complex applications. This reduction in complexity gives resellers less to do and enables them to squeeze more margins out of sales.
Dell has shown, standardised bundles work. They make it easier for the channel to do business, and increases channel profits.
As the world of technology continues to become more complex, resellers are increasingly welcoming simpler offerings with fast turn around on delivery and services.
A look at Lenovo
The Chinese vendor's purchase of IBM's x86 server business will be a positive move for the channel, as it gives Lenovo's channel more opportunities to upsell to enterprise customers on the back of the ThinkPad.
As long as Lenovo emulates its PC strategy, the channel should reap the benefits. The key for Lenovo is to make sure the merging of IBM channel programs and tools will not paralyse the execution of their plans for growth.
The split of Symantec
The security and storage vendor has been performing poorly over the past few months. According to CONTEXT figures, the company's distribution sales revenues in Europe fell 12 per cent year-on-year in 2014.
The decision to split the company into information security and information management businesses, could work in the channel's favour by making the company easier to work with, but until the restructuring really starts to have an effect there are opportunities for rivals to challenge the security giant in specific segments.
Despite the decline in endpoint security sales, Kaspersky Labs grew revenues in that segment by 8.5 per cent year on year in 2014.
A review of HP
No analysis of change in the channel would be complete without considering HP. The firm last October announced plans to separate into two new publicly traded companies: Hewlett Packard Enterprise, selling infrastructure software and services, and HP Inc for printers and PCs.
The next 12 months will be an extremely important time for the firm as it has to reassure its customers and channel partners that the split has made it a more energised company, and that it understands customers' and partners' pain points.
HP, still with over 20 per cent of European channel sales, could be a disaster in the waiting if the company split turns out to have been misguided.
The decision to acquire Aruba for $3bn is a bold statement, one which bolsters HP's challenge to Cisco in a changing enterprise environment that is becoming ever more mobile.
In summary, distributors and resellers like predictability and consistency, but the changes taking place will present challenges that could make life anything but stable. ®
Sponsored: How to Process, Wrangle, Analyze and Visualize your Data with Three Complementary Tools