Apple takes ACID-compliant NoSQL upstart FoundationDB
Cupertino won't say why, or for how much, or if the sun came up today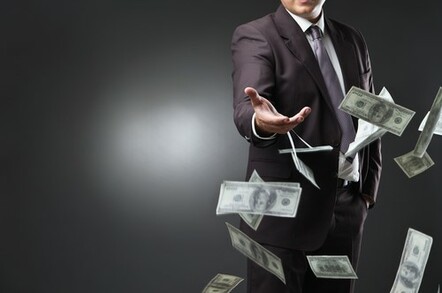 Apple has acquired FoundationDB, a company that "is creating a new generation of database technology that combines the advantages of modern NoSQL databases with the power and reliability of ACID transactions."
Cupertino's not saying why it wants the company, how much it paid, what it plans to do with it or, indeed, whether the sun rose today.
FoundationDB's not saying much either, beyond the following miracle of corporate null-speak posted here:
Thank you for your support of FoundationDB over the last five years. We're grateful to have shared our vision of building the best database software and we strongly value your participation in this community. We have made the decision to evolve our company mission and, as of today, we will no longer offer downloads. If you have any technical questions, please email info@foundationdb.com.
The newly-acquired company's also been quite eloquent in another way: it's pulled everything from its GitHub repository.
How to annoy the developer community: pull your GitHub repos upon being bought by Apple. https://t.co/AZfrMalkb6 Not cool, @FoundationDB

— Jack Clark (@mappingbabel) March 24, 2015
Feel really bad for anyone who built a business using FoundationDB as a core technology. That's a bad time.

— Mark Imbriaco (@markimbriaco) March 25, 2015
Apple's working on any number of colosso-scale projects for which a reputable NoSQL database could come in handy. Or perhaps the document database we revealed FoundationDB was working on back in January is Apple's true prey.
Or maybe Apple's decided to take on Oracle, with an iDatabase and iERP running on an iStack of iPerconverged servers. The company won't tell us, so that's as good a guess as any, until news of how Apple goes about its operations emerges on a slide at an obscure infrastructure conference. ®