Complaints against ISPs and mobe firms are up by a fifth — reports
Poor old lumbering BT Broadband still struggling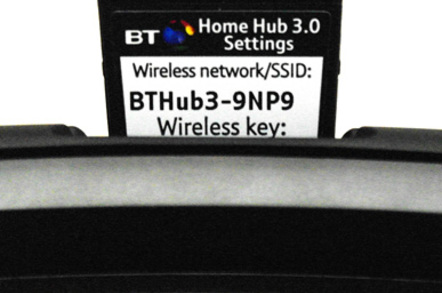 BT Broadband is one of the most complained about ISPs, according to UK consumer body Which?, scoring particularly poorly in technical support and value for money.
Moreover, complaints in general about ISPs and mobile companies are up 20 per cent on the year, according to numbers released by the Ombudsman Services.
Consumers association Which? seems to confirm our recommendation of moving to a smaller ISP.
Which? rated BT as the worst service provider in the UK and John Lewis as the best. The Which? customer score combines overall satisfaction and how likely you would be to recommend it to a friend, and is based on the results of a survey of 1,757 broadband users conducted in December 2014 and January 2015.
It only covers 11 of the 200 ISPA (Internet Services Providers' Association, the UK's trade association for providers of internet services) members.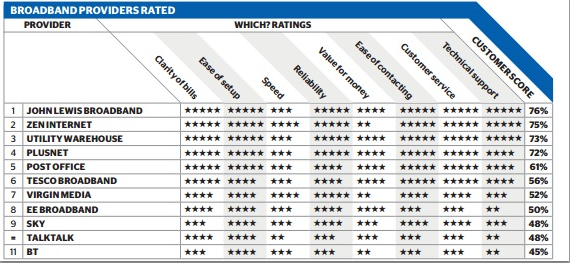 Meanwhile, the Ombudsman Service report (to be published next month) will show that it received and processed 19,288 communication complaints through 2014. Of those complaints 17 per cent were about customer services, 28 per cent service, 18 per cent contract issues, 14.5 per cent disputed charges, and 14 per cent billing.
The figures are a substantial increase over the previous year when there were 16,107 pursued complaints of which 12,909 were resolved.
The Ombudsman Service provides dispute resolution for the communications, energy, property and copyright licencing industries.
The non-profit making body said that during "2013/14 we required communications providers to make financial awards in 64 per cent of the cases we investigated. The most common award for communications complaints was £50".
"In some circumstances we may award up to £10,000. This amount increased from £5,000 in October 2013 in line with the small claims court," it added. ®