You – yes, YOU – can now 3D print your very own Paul McCartney
One-time Beatle now available in desktop ornament format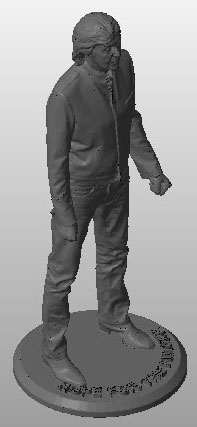 3D model ... Sir Macca
Sir Paul McCartney has made himself available to download and print as a 3D figure. You read that correctly.
The Beatles legend was given a body scan as part of the Hope For The Future single he released last year.
The video and song, created for the game Destiny, could unsettle even the most steel-nerved with its extraordinary juxtaposition of the writer of Hey Jude flopping about the "mythic science fiction" universe while serenading pensive player avatars.
McCartney reportedly co-produced the soundtrack to the game, which mitigates how bizarre it is for him to be even remotely involved in any part of its promotional activities – though it still doesn't settle the cold terror the whole episode brings to our tummies at El Reg.
Whoever the handful of weirdos that run PaulMcCartney.com are, they've snagged the .stl file and kindly shared it here for world+dog to print their own figurines of the great man. ®
Sponsored: Becoming a Pragmatic Security Leader