Redundo-happy IBMers will benefit from High Court pension ruling
Things may not always be that way, mutters Big Blue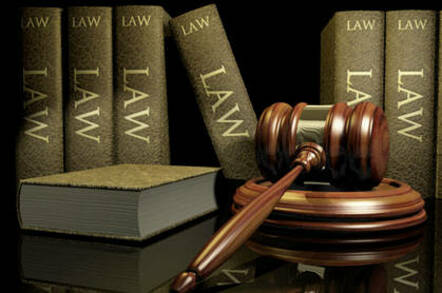 IBMers that take voluntary redundancy ahead of a High Court ruling on the firm's pension scheme will still benefit from any remedies set out should they leave, according to an internal document.
Staffers who were refused salary increases because they railed against changes to pensions were told they are able to claim damages in a ruling set out recently.
The case is related to Project Waltz, implemented in 2009 to help Big Blue achieve its 2010 targets for earnings per share and slash costs, which saw 25 per cent of UK staff booted off the final salary pension scheme.
A ruling last year stated IBM breached its duties by offering workers the option of signing the non-pensionability agreement or receiving no future pay rises.
IBM intends to appeal, claiming it is allowed to exercise its right to change the pension scheme, and that the court applied an incorrect legal standing.
In the latest voluntary redundancy programme, which aims to reduce the Systems Middleware headcount by ten per cent, the Employee Consultation Committee asked IBM what the impact would be on staff that left ahead of the appeal.
"Members who leave under this voluntary separation offer will have the benefit of any relevant and applicable remedy awarded on the final outcome of the Good Faith proceedings," IBM told the ECC, as recorded in the minutes of one of the meetings.
Whether staff can access their pension pot before reaching normal retirement is dependent on the terms of their plan, the document - seen by The Register - revealed.
Those on a 'C Plan' pension and aged 50 to 59, along with employees on the 'N Plan' who are over the minimum retirement age (50) but under 65, require IBM's consent to retire or have early retirement plans applied to their pension, the document added.
However, IBM warned that future redundancy programmes may "vary from time to time", and as such "IBM has the ability to structure future voluntary separation offer on whatever terms it see appropriate".
"Therefore, you should not assume that the structure and features of this voluntary separation offer will be repeated in any future voluntary redundancy programmes". ®