HP's ailing Enterprises Service unit bags 'mega' TNT gig
So the days of HUGE tech contracts are over? Well, maybe not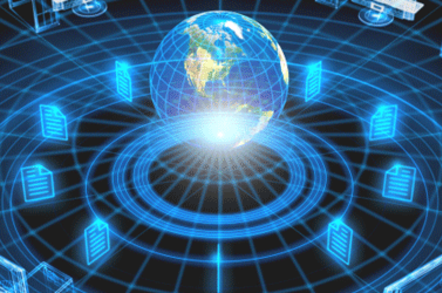 HP's sickly Enterprise Services (ES) unit continues to show signs of recovery after putting pen to paper on a "mega" six-year managed services deal with Dutch logistics biz TNT.
The project, believed to be worth hundreds of millions of dollars, follows hot on the heels of a decade long outsourcing agreement with Deutsche Bank, and can be chalked up as another decent win by the Brit ES team.
Under the scope of the agreement, HP will refresh and consolidate TNT's data centers across 60 countries from eleven to two pairs each in the UK and Singapore; update/manage the infrastructure including servers, storage and security; and move new applications to the Helion cloud platform.
Big outsourcing and managed services projects dried up in recent years but Jacqui Ferguson, HP ES MD for the UK & Ireland and MEMA, told us demand from firms gearing up for the digital era was changing this.
"It's the old adage that people don't change until the risk of not changing is greater, and I think there's a lot of industries in that phase where they really have to transform their business," she said.
Pressure is building on companies to "simplify IT" and to "change the way their processes and applications work" in response to new smaller competitors that are embracing utility computing.
HP is facing similar competitive challenges of its own, and the break-up of the business later this year is a tacit admission it needs to be more fleet of foot as cloudy rivals spring up.
Cost savings also remain a factor, said Ferguson, as IT budgets in organisations remain flat or are reduced but HP wouldn't budge on the level of money TNT hopes to save.
HP also refused to give details of the value of the deal, save to describe it as "mega".
As part of the "transformational project", logistics firm TNT, which delivers one billion packages a day, is also working with Verizon to overhaul its network and Infosys on application development.
Ferguson is four and a bit months into the role, having spent more than three years in California working as CEO Meg Whitman's chief of staff: her remit was to get the business back on the growth track. The wins with Deutsche Bank and TNT will help in this respect.
Globally, ES' top line shrank from $25.6bn in the fiscal ended October 2012 to $22.39bn in fiscal 2014, and during that time profit before tax went backwards from $1.04bn to $803m.
The downward trend continued in the most recent Q1 of fiscal 2015. Revenues dropped to $803m from $906m, and PBT was down 60 per cent year-on-year $148m. ®
Sponsored: Minds Mastering Machines - Call for papers now open