ACLU files new lawsuits in hunt for police 'Stingray' mobe-trackers
Cell-tower-inna-suitcase tech probed by lawyers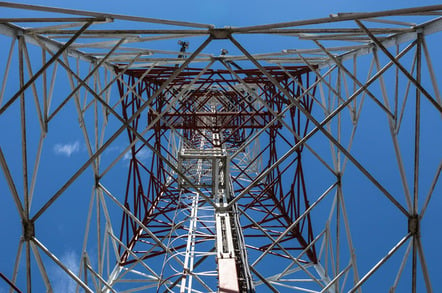 The American Civil Liberties Union (ACLU) of California has filed another two lawsuits on Tuesday as the organisation's campaign to bring information about StingRay cellphone surveillance devices into the public domain continues.
The lawsuits against the Sacramento County Sheriff's Department and the Anaheim Police Department allege that both police agencies have violated state law by not providing documents requested regarding the use of the controversial equipment.
Most of the information publicly known about the StingRay device has come from such ACLU cases.
The ACLU Northern Californian branch describes StingRays as "highly invasive surveillance devices that allow law enforcement to track a suspect's cell phone and, in the process, obtain a wide variety of information about the phones of all bystanders who happen to be within the device's significant range."
The generic name for the technology is an "IMSI-catcher" in reference to the International Mobile Subscriber Identity, a unique number used by cell networks to identify users. StingRays, in essence, masquerade as cell towers run by mobile networks in order to get nearby phones to transmit IMSI data.
A guide for Criminal Defense Attorneys published last year by the ACLU of Northern California titled "The Most Common Surveilance Tool the Government Won't Tell You About" revealed StingRay is a line of "cell site simulator" technologies sold by the Harris Corporation.
Regulation of the sale of StingRay equipment requires FBI involvement in law-enforcement purchases from the Harris Corporation. Late last year MuckRock released a heavily redacted copy of the nondisclosure agreement that the FBI requires police departments to sign before purchasing a StingRay from the Harris Corporation.
The ACLU have provided a quote from an FBI agent's statement regarding the nondisclosure agreement that resulted from a similar suit against the Tucson Police Department in Arizona.
"Disclosing the existence of and the capabilities provided by [cell site simulator equipment] to the public would reveal sensitive technological capabilities possessed by the law enforcement community and may allow individuals who are the subject of investigation … to employ countermeasures to avoid detection by law enforcement."
The ACLU argues that: "In order to protect both privacy and First Amendment rights, the law needs to keep up with technology. The government must be open about the use of these powerful tools, and put in place rules on their usage to protect people's Fourth Amendment rights and to prevent abuse." ®
Sponsored: What next after Netezza?