Chewier than a slice of Pi: MIPS Creator CI20 development board
Use your Imagination
Command and control
Then there's general performance. After an oddly long-seeming pregnant pause, the CI20 boots quickly but straight into the Xfce desktop. Speed-wise, it's a dog. So is the old Pi's desktop, of course, if you're used to the GUI performance of a "full" computer. It's like wading in treacle: windows don't appear immediately and there's much tearing as windows are moved, often dragging intermediate renderings around with them when they pass across other windows.
ImgTech video showing gaming, web browsing and benchmarking – my, that OpenArena window is small
This is a surprise given there's a reasonable GPU in there and, more to the point, the board's developer owns the GPU source code. Presumably, Imagination doesn't want to open it, which is why is graphics demos, though launched from the desktop, are rendered in some other, non-Linux space.
Of course, many CI20 users will go straight the command line anyway, but it would have been nice to be able to use the GUI. Running the Quake III Arena-derived OpenArena, you can have a playable game, but only just. Lots of frames get dropped, often when you're trying to sidestep that rocket bearing down on you.
ImgTech video showing Android gaming, web browsing and 720p YouTube playback and benchmarking
Other OS choices include Android, Arch and OpenWRT, and the excellent media centre OS, OpenElec, is coming too. If it can make use of the SoC's HD video decoder, the CI20 may very well make a rather good media player. There's a full list of OS options and distro links and if you fancy swapping over from Linux to Android for development or to turn it into a desktop OS similar to the Dell Wyse Cloud Connect, there are instructions on how to instal Android to the on-board flash chip too.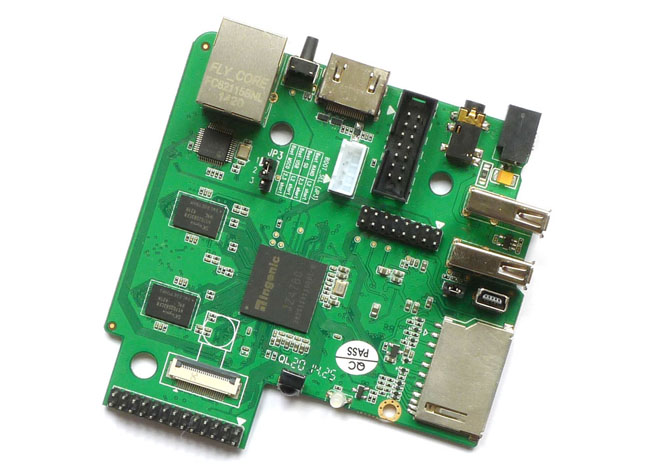 Going solo? MIPS Creator CI20 needs some care in its community to reach a wider audience
The Reg Verdict
You're probably not going to get a handy case for the big, square-ish CI20 board, or much in the way of advice from expert users in the community. The CI20, despite its comparable spec, price and Raspberry GPIO-friendly layout, is no Pi. You can drop Pi add-ons onto its GPIO pins, but you'll have to put a lot of effort into getting them working. That work is done for you in Pi-land.
The CI20 has more hardware features than its rival, but for me they don't outweigh the broader benefits the Pi's community brings it. Maybe – hopefully – that will change, but I can't rid myself of the notion that, beyond a professional userbase, the CI20 is going to be a minority interest for some time. An interesting entré into the world of MIPS, yes, but that's really it. ®

Chewier than a slice of Pi: MIPS Creator CI20 development board
MIPS based development board featuring an Ingenic JZ4780 XBurst 1.2GHz dual-core processor, PowerVR SGX540 GPU, 1GB of DDR-3 RAM and 8GB of Flash storage plus SD Card slot and two full-size USB 2.0 ports.