Network competition? Puh-lease. It's all about the Apple-Android Axis of Fondle
Rival mobile OSes in race for third place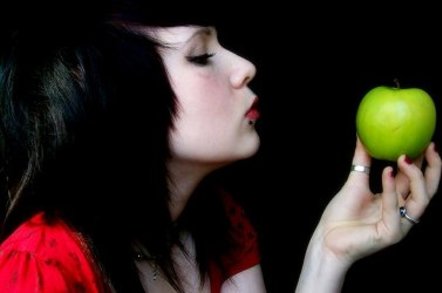 MWC 2015 "Competition is the best protector that a consumer and the best friend that an innovator ever had," the Federal Communications Commission (FCC) Chairman Tom Wheeler told Mobile World Congress last week.
Regulators worldwide have ensured that there is an equal playing field of mobile network operators (MNOs), usually about four, but most – Wheeler included – seem unaware MNOs are no longer the power-brokers. The power lies with the companies that control the access devices and all the pre-installed apps.
Today, two mobile operating systems, Android (Google) and iOS (Apple) hold 96 per cent of the smartphone market and 95 per cent of the tablet market, according to IDC that. So assuming competition is healthy for the smart device market, the question has to be: which of the smaller players can mount a challenge to the big two?
Do we need a third OS? "Of course! Consumers and carriers want selection and do not want to be beholden to any one or two specific platforms," IDC research manager Ramon Llamas told us.
Who will be number three? This is a question the pundits have been asking for several years. Developing an operating system takes time and investment and requires one to build an ecosystem of developers, hardware manufacturers, operators and customers – each requiring the presence of the others, which is a bit of a Catch 22. Market dominators Google and Apple have set the barrier to entry extremely high. Consumers have come to expect a huge choice of mobile apps – and a plethora of devices from all top manufacturers in Google's case – available from every operator and retailer at a competitive price (including bundled data).
So, who are the contenders for third place?
But some of the smartphone wannabes are trying. At the tail end of 2013 we saw the much-anticipated Ubuntu-powered smartphone – plus there are mobile offerings from Microsoft, BlackBerry, Mozilla, Tizen and Sailfish. All were out in force at MWC, and all except Tizen came armed with a raft of product announcements.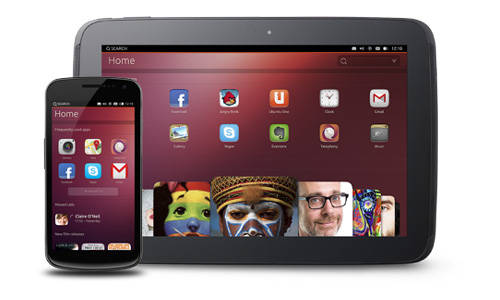 The exact same Ubuntu OS runs on ARM phones and modern HP Moonshot ARM servers
In another few years the picture could look different. Contain your cynicism – there really are reasons why a new OS (perhaps one of these) could break the Android and Apple stranglehold. To start, let's take a brief look at the pretenders and what they were showing off/announcing at MWC.
Canonical has became the eighth OS vendor to throw its hat into the ring, with the launch of the Aquaris by BQ, a manufacturer little known outside Spain. Waiting in the wings is a smartphone by Meizu, another Chinese brand you might not have heard of (yet), due for release in Europe soon and with China release expected in the summer. On the Ubuntu stand at MWC there was also a tablet device, due in April/May in Europe and for a summer release in China. The new gizmo switches from a tablet format to a desktop format when dropped into a docking station.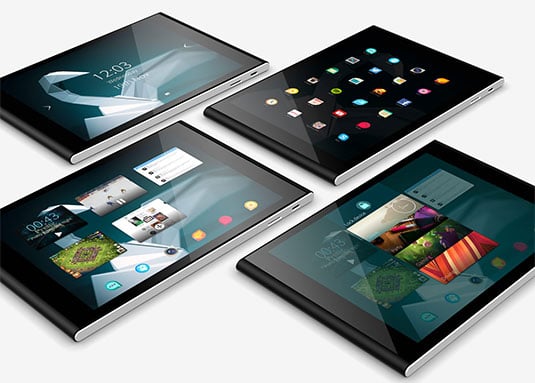 Jolla's midmarket Sailfish tablets
Ubuntu has avoided the "wot no apps" problem by inventing the "Scope", a contextual home-screen dashboard. The European handset launched with a 1,000 scopes – including many of the essential names. Work is underway building the Chinese ecosystem, with the world's largest operator, China Mobile, launching a developer initiative to encourage development for Ubuntu.
Jolla's Sailfish began life as Nokia's MeeGo, successor to Symbian. Jolla showed off an attractive (mid-market priced) tablet, with a similar multitasking capability to the BlackBerry 10 OS. Financed by crowd-sourcing, the tablet runs Sailfish 2.0 on hardware designed by Intel, manufactured by a Chinese subcontractor and available for sale in India via Snapdeal. Jolla had previously launched a smartphone in late 2013, which to date has only 20,000 customers, largely due to not yet having secured the support of recognisable hardware vendors. Sailfish devices will run Android apps, but the company's mission is to build a local ecosystem of apps, with a focus on m-commerce, for each market.