'If cloud existed decades ago, backups wouldn't have been developed'
Plus: 'We're in growth mode', says 2,000 employee-zapping SAP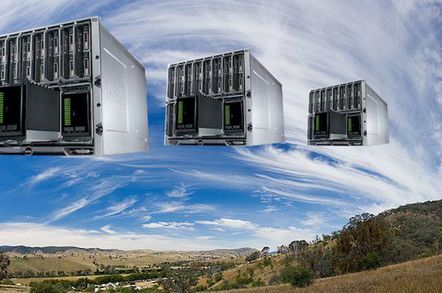 QuoTW This week saw the industry freak out over an SSL bug, while Canada's border patrol cuffed a man who wouldn't allow his phone to be searched and Mars was found to be well and truly soaked.
Here are some of the best quotes from the past week:
Microsoft, which just so happens to be running a massive cloud operation, wanted to make sure everyone knew that on-premise storage was a dead end. The software giant said:
If cloud storage had existed decades ago, it's unlikely that the industry would have developed the backup processes that are commonly used today.
Not everyone is so keen to go into the cloud, though. SanDisk turned heads this week when it released a giant storage box for big data operations. Among those pleased with the product was IDC storage practice researcher, Eric Burgener, who offered up the following:
Big Data Flash solutions consistently deliver sub-millisecond latencies, scale to hundreds of PBs, exhibit enterprise class reliability, availability, and serviceability, and bring the secondary economic benefits of flash deployment at scale to big data applications.
If you're banking on a server boom in Europe any time soon, Gartner has some bad news for you. The analyst house found that the market was pretty much flat over the last quarter. According to industry watcher, Errol Rasit:
The region saw growth prospects related to installed-base refresh, big data projects and cloud computing expansion; however, political and economic instability, combined with the US dollar strength, dampened market demand in EMEA.
Sponsored: Your Guide to Becoming Truly Data-Driven with Unrivalled Data Analytics Performance