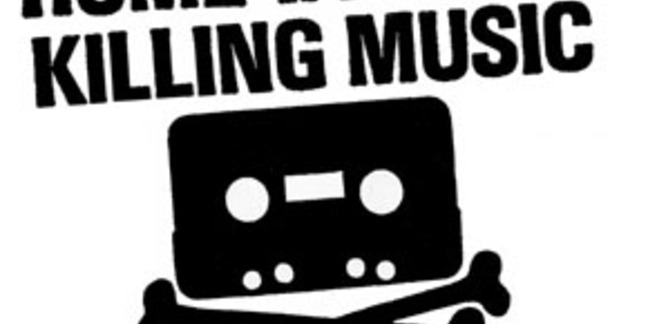 The European Court of Justice has said that companies providing technology that can make copies of music or films, such as a modern smartphone, don't need to pay compensation to copyright-holders so long as the economic damage is "minimal".
Both sides in the current UK dispute between the government and parts of the UK music industry can take heart from it, experts say.
Østre Landsret, the Danish court, was seeking clarification on where compensation should be payable for making a private copy of a legally acquired work, whether that payment is affected by DRM, or whether it should be applicable at all to phones, whose primary purpose is not playing music.
EU law allows an exception to be made for making a copy of lawfully acquired works for personal use.
"Compensation" doesn't necessarily mean "levy", but in most circumstances (particularly on continental Europe, where they're levy-mad) it does. The UK, with its historically liberal preference for trade and strong contracts, has preferred licensing to levies.
Last year, the UK government introduced the European private copying exception, but said no compensation would need to be paid at all. Late last year, the Musicians Union, composers society BASCA and UK Music filed for a Judicial Review, arguing the compensation-free implementation was incompatible with the directive and therefore illegal.
"In so far as the prejudice to the rightholder may be regarded as minimal, the making available of such a function need not give rise to an obligation to pay fair compensation," the court ruled on Thursday.
But what's "minimal"? We'll come to that in a moment.
The judgment arose from a Danish case, Copydan vs Nokia. Copydan had sought retrospective payment from Nokia for shipping devices with memory cards from 2004 to 2009. It adds little to the court's ruling in the "Padawan" judgment five years ago.
Padawan put an end to European collecting societies' fondness for "the indiscriminate application of the private copying levy, in particular with respect to digital reproduction equipment, devices and media not made available to private users and clearly reserved for uses other than private copying". The court said this was incompatible with the directive.
Or in the words of Myleene Klass (in another context), European copyright collecting societies were a bit too happy taxing things simply by pointing at them.
The court also affirmed the right of national governments to bring in their own compensation schemes, and confirmed that DRM didn't make a difference.
Serena Tierney, head of copyright practice at Bircham Dyson Bell, said both sides in the UK dispute could claim some encouragement from the Copydan ruling.
"The UK government will take heart from that the fact that implementing an exception does not require fair compensation to be made, but the music industry will take heart from the clarification that that's only true if 'minimal damage' to the rightsholder occurs. UK Music commissioned an authoritative economic report that the damage and potential damage of an uncompensated private copying exception is quite significant."
Tierney thinks the UK case is likely to need clarification from Europe on what criteria a court should use in deciding whether damage is "minimal". So there you have it.
The case would be moot if the music business had bundled a private copying licence for personal use with the CD. But at the height of the copyright wars, it was felt this would give out the wrong signal, or be misinterpreted.
So here we all are.
In its original economic impact assessment, the IPO argued that giant cloud providers such as Google and Amazon should enjoy this "home taping" exception too, and shouldn't have to pay musicians and other rightsholders for profiting from the music. It has since rowed back a little from this position. ®
Sponsored: Ransomware has gone nuclear