Danwood CEO: No more M&A disco watching for us
Steve Francis wants to get down now his bottom line is up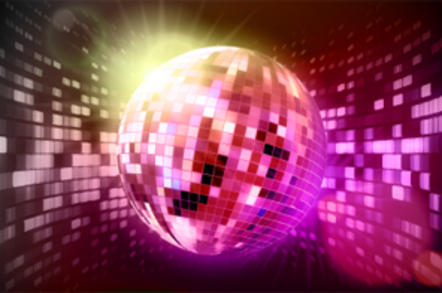 Danwood no longer wants to be the loner at the edge of the M&A dance floor as romance blossoms between local rivals, especially now its finances suggest it isn't destined for the scrapheap.
The document services specialist was unable to get in on the action during an extensive round consolidation that saw SCC, Xeretec and Annodata involved in acquisition activity.
The Lincoln-based biz faced customer contract issues and an accounting restatement in 2013. Correcting this resulted in some brutal changes: the founder and many directors exited, hundreds of jobs were cut and a sweeping restructure initiated.
The numbers are in for 2014 and chief exec Steve Francis, parachuted in by the backers Bregal Capital to sort out the crisis, told us the business is in comparatively better shape.
"I haven't seen a single credit insurer for about a year," he said, in reference to the past concerns about its finances that led to frequent meetings about management accounts.
Not all things are yet heading in the right direction for Francis; sales dropped 6.7 per cent to £182.3m (evenly carved up between SME, large corporate and public sector) in the last fiscal ended September, caused by the rationalisation of sales heads.
The boss said it lost some contracts with a small minority customers in the fall out from its problems, and reduced sales heads by more than half in the past two financials years, falling from 500, to 354 and then to 261 in the last.
"We are now recruiting to grow the teams, and are out there actively head hunting."
The business has centralised contracts (it used to be split into eight regions) and billing, moved from 100 per cent on-site to a mix of remote and field-based, and rationalised suppliers from 24 to 17.
"Last year was about improving general efficiencies," he said, and "we've tried to cut out waste, turnaround loss making contracts and in some cases said goodbye to smaller customers."
This fed through into improved gross profit margins, up to 46.2 per cent from 4.1 per cent a year earlier.
Admin expenses dropped from £74.6m to £64.5m, and exceptional admin items (severance, onerous property costs) dropped to £6.2m from £11.4m, which left operating profit at £13.4m, versus just £23,000 a year earlier.
Interest payable and tax deductions left net profit at £10.98m compared with a £2m loss in the prior fiscal.
Danwood has seven per cent share of the print subset of the document management space, a "fragmented" market that is likely to be further consolidated.
"Now there's no reason why we should sit on the side of the dance floor watching others dancing with the attractive partners. We don't want to watch anymore," Francis said.
The company is planning to double its business in size "as quickly as possible". This is quicker said than done, and will likely involve multiple buys and sustained organic growth in a tough economy. ®
Sponsored: Detecting cyber attacks as a small to medium business