Internet of Things? Pah! Biz bods, you're wasting your money
Roaming much more important (says roaming service firm)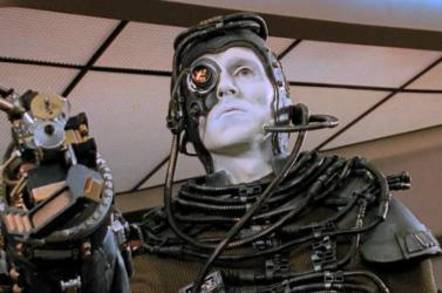 Mobile operators could be pissing away $46bn in their excitement over the Internet of Things and wearables.
So says Syniverse, the company which forms the glue between mobile networks handling lots of interconnects and things like number portability. Of course being polite and American, it didn't quite phrase the problem quite so bluntly.
The company employed Strategic Economic Engineering Corp which said there was a "$46 billion in opportunity risk caused by focus on newer innovations".
Syniverse believes that mobile operators selling "Roam like home" have become increasingly aggressive, and that "$16bn in revenues may be at risk if major operators do not introduce compelling roaming offers for customers in the US, the UK and Germany.
On a country-by-country basis, the company claims this works out at risk values of $13.4bn in the US, $1.7bn in the UK and $1.7bn in Germany due to subscribers "switching service providers to benefit from better roaming offers".
Crystal ball gazer Juniper Research predicts the revenue from roaming as set to rise by $30bn.
Syniverse, which sells roaming tech, claims that by messing up roaming deals, operators could jeopardise that potential revenue, leaving a total of $46bn on the table.
The company blames sexy new topics such as Internet of Things and wearables for operators taking their respective eyes off the ball, saying: "Although huge estimates have been put on the value of the IoT and wearables markets, operators must commit to major infrastructure investment and wholesale business model changes in order to compete for these revenues. If operators maintain their current business structures, the returns may become just a fraction of their potential." ®
Sponsored: How to Process, Wrangle, Analyze and Visualize your Data with Three Complementary Tools