High Court: IBM staff refused pay increases can claim damages
Big Blue set to appeal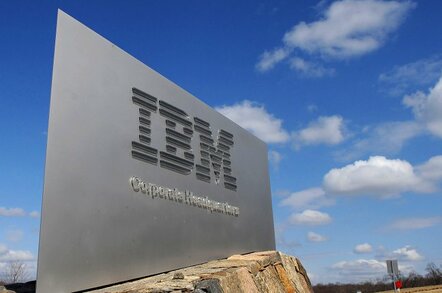 IBM employees who were refused salary increases because they would not agree to changes to the company's pension scheme are entitled to claim damages, the High Court has ruled.
The judgment set out the remedies available to employees in relation to "Project Waltz". The project was implemented in 2009 to help the company meet its 2010 target for earnings per share (EPS) and cut costs and led to a quarter of UK staff being kicked off its final-salary pension scheme.
It follows a ruling last year that IBM breached its duties by giving staff the choice of either signing the non-pensionability agreements or receiving no pay increases in the future.
High Court judge Mr Justice Warren said staff are entitled to claim damages from IBM to reflect the salary they would have received had IBM not implemented Project Waltz.
However, he said resolving damages was outside the scope of the present proceedings.
"[It] will be for the Court of Appeal to resolve issues of damages in the light of its conclusions, should they differ from my own," he said.
He said staff who had signed the agreement were entitled to keep salary increases and have them treated as pensionable: "[T]he non-pensionability term is not enforceable against members and they are entitled to retain salary increases, both for the past and the future."
The IBM Pension Trust said: "In summary, the remedies judgment is a good result for members affected by Project Waltz, with the judge finding that members are in principle entitled to a variety of substantial remedies."
IBM said it "respectfully, but fundamentally, disagrees with the Court's decision".
A spokesman said: "The Court has acknowledged IBM's right to make changes in its UK pension programmes, which encompasses IBM's need to make changes in the fast-changing technology world. We believe the Court applied an incorrect legal standard in restricting IBM's exercise of that right. IBM plans to seek leave to appeal this ruling."
As the legal proceedings have not yet concluded, no changes can currently be made to the way in which the pension plans are administered, said the trust.
"It is anticipated that there will be a further hearing at which the Court will consider whether to give permission to appeal and to address other consequential matters," it said. ®