HP Services engineer dispatch tool 'broken', say engineers
Relies on high speed web connections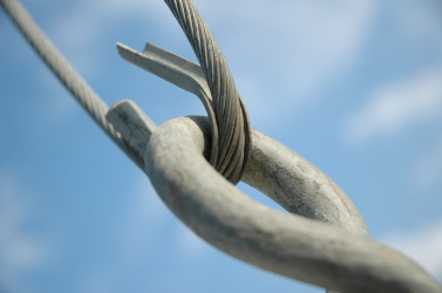 An automated service call system pilot at HP – which we are told cost $72m to develop – is fundamentally flawed because it often relies on patchy web connectivity, engineers are complaining.
The "enhanced dispatch" is expected to replace the existing "resource control" call centre in Bulgaria towards the end of there year, but is not yet live, HP confirmed.
This is just as well because, say our insiders, if engineers follow the call-handling system process as authorised, customers' visits could be delayed or cancelled.
The new system tracks engineers' mobile phones and uses an algorithm to calculate the best person for the job based on location and technical skills. It relies on engineers to set the status as "en route", "onsite" and "repair complete".
Engineers need to reschedule calls for which they are running late or for which they require additional time – so that HP works more efficiently and more effectively. That is the theory.
In practice, poor phone signals have "dogged" the process, which relies on a high speed connection. "Engineers are taking often 30 minutes just to download the call, it can take up to an hour to reschedule a call," says an insider.
"So far engineers have not been using the new system to full effect as setting 'status' and 'rescheduling' is near impossible without spending hours of wasted time," our source added.
"A few customers have already fallen foul of this, where engineers are not able to turn up because they have spent too long trying to update the call-handling system," the person added.
The pilot is currently in play at HP Customer Delivery Services (CDS) but when teething problem are finally ironed out will be in operation across the entire service delivery network globally.
"HP has not accepted these [criticisms] as they are spending so much money on a worldwide system they are convinced must work," our contact added.
A spokeswoman at HP sent us a statement:
HP Technology Services plans to move to an improved dispatch system later this year. The intent of the new system is to get the right engineer to our customers as quickly as possible.
®