Chasing pennies, Sony, Microsoft and smartphone biz rivals retreat to mid-range
There's nowhere else to go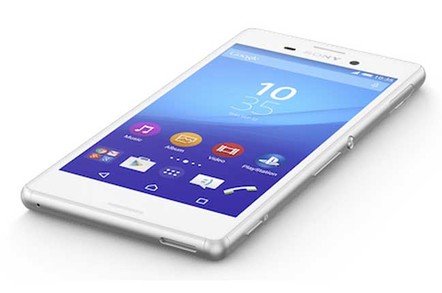 MWC 2015 Before you read this, or any phone news at all this week, keep in mind one statistic. According to Strategy Analytics, for every Great British pound of profit made in the entire smartphone industry, Apple pocketed 89 pence. Everyone else is left with 11.7 pence. Everyone. In an industry that generates $300bn in wholesale revenue, everyone except Apple is scrambling for those few pennies.
Of course this isn't really that surprising. Between them, Apple and Samsung have taken the lion's share of profit for the past few years. The only change now is that Samsung's revenues have fallen far short of the vast marketing expenditure it requires to remain No.2 – and so the South Korean firm's profits have disappeared in the past year. This leaves profit to be carved out of emerging markets with low cost handsets, most of which are made by manufacturers you have barely heard of.
This really isn't bad news for the consumer, who has been living through a golden age. I'll bet the phone in your pocket – whatever it is - is pretty good. It is also certainly light years ahead of where it would be if Apple hadn't entered the market, and Nokia and the operators were still deciding what services you should be allowed to use this year. Networks are faster and vastly better value for money (in terms of Mb per GBP) than they would otherwise be. But the lack of profitability in mature Western markets means that manufacturers are retrenching, with the gadget bloggers in full retreat. Aww.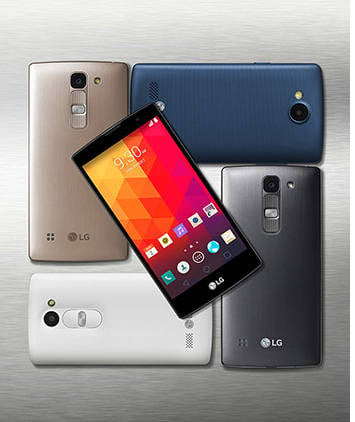 LG's mid-range number... the "creatively" monikered Magna
So that's why this year at Mobile World Congress, apart from Samsung's lavish attempt to get back in the game, and HTC's reminder that they're still in the game, the attention was on low-cost and mid-market handsets.
Take Sony and Microsoft. A decade ago, Sony Ericsson was a top brand and Nokia (now owned by Microsoft) set the terms for the industry. The two stands face each other here at MWC. Halfway through Microsoft's morning press conference, where it was showing phones that would otherwise have the Nokia logo on them, Sony started a deafening disco. You couldn't hear a word. I was reminded of Harry Enfield and Paul Whitehouse as the Old Gits, hiding each other's spectacles. Gotcher.
Microsoft
There's nothing wrong with either of the three mid-rangers they showed off today – it just that neither showed the moonshot ambition of previous years. Nokia's Lumia 640 is just like the Lumia 535 with better parts – or a bigger 635. The XL is really Nordic, an extremely solid unibody. The displays are stand-out excellent on both. The camera on the XL looks promising too, from the shots I took. All in all, excellent value for money, if you don't mind the Windows app selection.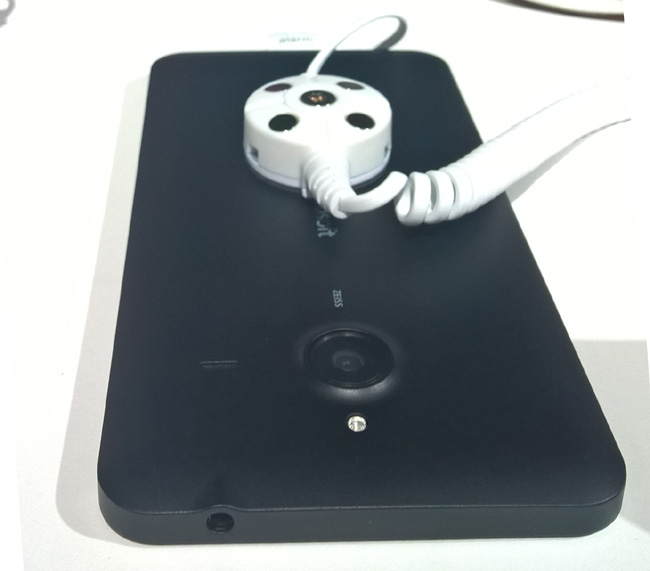 Top and bottom: Lumia's meaty 640 XL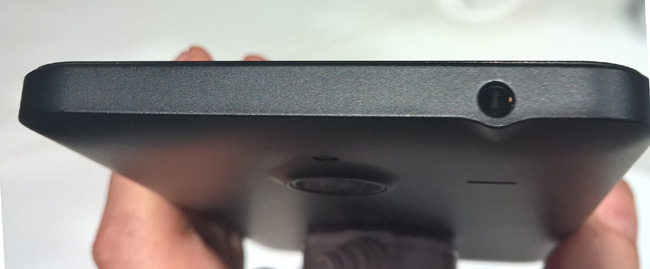 Both are marred slightly by Microsoft saving pennies on dedicated buttons, which forces the user to use the soft navigation keys. What's wrong with that, you wonder, since most Android phones use a soft navigation bar now? Well, Microsoft's is pretty random in Windows 8.1 – maybe it will be fixed in Windows 10.
Sony
Sony's midrange Xperia M4 Aqua is … well, like a Sony Xperia Z3 but with slightly less swanky components. It'll go two days on a battery, thanks to Sony's hyper-aggressive power management (which users don't seem to mind) – but the old Sony magnetic charger has gone. It has the same waterproofing as other Xperias. Sony does colour beautifully well, I thought. Like the Lumia, an excellent display. The list price is €299 before taxes and discounts - €100 more than the Lumia 640 XL and twice as much as the Lumia 640. It isn't twice as good. You can see Stephen Elop's point about value for money.
LG
LG also launched four mid-range phones – their previous models having cut too many corners from the flagship. They haven't cut as much this time, but apart from the back-mounted power button. Apart from that really distinctive feature, differentiation is hard to find. Sony puts a 720p 5-inch display – and so does LG. And everyone else. They've been burning the midnight oil in the Strategy Boutique, coming up with the names Magna, Spirit, Leon and (no, really) Joy.
They're nice. It's hard to get enthusiastic about any of them, or find serious fault, and that's the trouble.
The approach of the Chinese manufacturers draws nearer – and I saw beautiful designs from outfits you've never heard of. Since they're already selling into the world's largest market, the Chinese have the economies of scale today's manufacturers don't. Do Microsoft, LG or Sony have the loyalty to command a €100 premium in a commodity market? I'm not sure.
It could all look very different in a couple of years' time. And probably will. ®