Outsourcery wins first G-Cloud deal, justifies spot on SME panel
Boss Linney says small biz has 'no God-given right' to win deals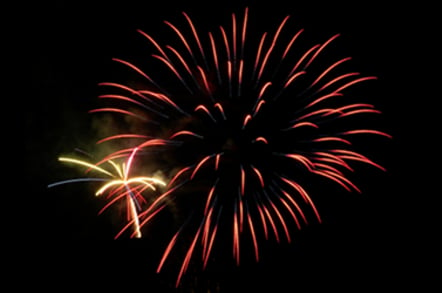 It only took almost 20 months to win any business via G-Cloud's online services catalogue but Outsourcery has finally signed a deal.
It was getting a little embarrassing for the cloudy outfit, whose co-CEO Piers Linney sits on a Gov.uk SME panel set up to advise fellow small biz owners on how to snare Gov.uk contracts.
The deal, to provide Micrsoft Lync software-as-a-service to 4,000 users across 100 sites at Berkshire NHS Foundation Trust, is a "decent size", Linney told us.
The value of the win with the NHS Trust, which itself was a G-Cloud virgin, was not published among the sales stats collated by the Cabinet Office. Linney wouldn't budge on it either.
We've asked the Trust for the details but have yet to hear back from it.
Linney, who appears on the Dragons' Den panel of meanies for the last time this Sunday, said the mere fact the government want to drive sales to small biz, "doesn't give SMEs a God-given right to win business".
"SMEs have got to engage, get out there and compete. They can't expect it to be handed to them," he told us.
On the flip side, IT buyers in the public sector are used to buying via certain mechanisms and G-Cloud is still the relative new boy on the block – three years after it launched.
"Changing a culture won't happen overnight," he said.
This point is not lost on the Government and a succession of G-Cloud leaders have worked to address this issue. The level of success is, however, somewhat muted.
To date, just one in three suppliers on G-Cloud has seen ANY business, some 455 companies. £431m has been transacted via the web catalogue on services. Some 48 per cent of this has been with SMEs, the Cabinet Office claims.
A new Contracts Finder portal listing business worth over £10,000 is designed to make it easier for SMEs to find opportunities. And a legislation change means small firms no longer have to complete pre-qualification questionnaires for deals worth less than £100,000.
Mark Craddock, the former lead of CloudStore – the web shop of G-Cloud services now branded Digital Marketplace – has concerns about Government Digital Services.
"GDS Digital Commercial team has a budget of £3.9m and 38 staff, but only one per cent is allocated to 'engagement' and it is hell bent on blowing £1.5m on the Digital Services framework," he said. ®
Sponsored: Detecting cyber attacks as a small to medium business