Intel, Apple and Cisco crossed off Chinese Gov's kit list
Beijing won't buy products it suspects of harbouring western naughtiness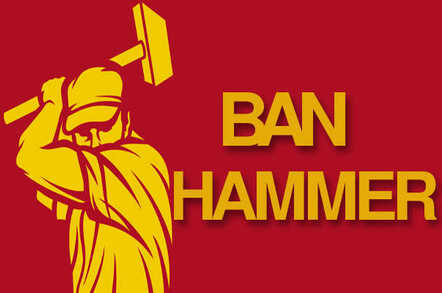 Update: Cisco denies report China appears to have lopped Cisco and Apple from the list of vendors approved to sell to its government.
A Reuters analysis of official data also says Intel, McAfee and Citrix were also lopped, and the total number of foreign tech suppliers on the list is down by one-third.
Suppliers of imported security-related products have been cut by more than half.
While surveillance fears are cited as one reason for the tightening of the list, there's probably a protectionist impulse at work as well. There are 5,000 products on the approved list, up from 2,000 two years ago, but the increase has been mostly local suppliers.
Cisco has long said China was a troublesome market, most recently acknowledged by John Chambers in the company's 2014 results call.
The new report details just how difficult the market has become for The Borg: where once it had 60 products on the approved list, there are now none.
Lending weight to the feeling that the country is entering a new era of tech protectionism, an official of the country's procurement agency told Reuters local vendors might be winning by "sheer weight of numbers".
The outlet also says "domestic security technology firms offered more product guarantees than overseas rivals". ®
Update: Cisco has issued a flat-out denial of the report, contacting The Register with a statement saying "Cisco is allowed to sell to all Chinese government, enterprise, and commercial customers. Any suggestion otherwise is false. We have served our customers in China for more than 20 years, and we look forward to continuing to do so." ®
Sponsored: Detecting cyber attacks as a small to medium business