Soz, HP. IBM has out-mega-dealed you – tech analyst
But Big Blue still needs to hit the SMAC stack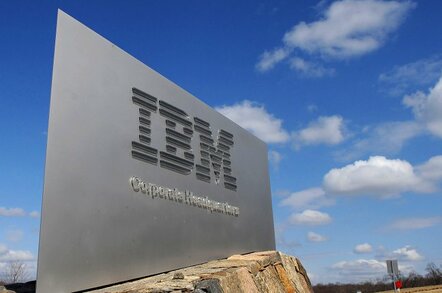 Having hoovered up a number of megadeals last year, IBM has left rival HP eating its dust in the infrastructure space, according to an analyst report.
In December IBM announced a $1bn (£644m) deal with German airline Lufthansa, a win with global comms company WPP for $1.25bn (£800m), and said it had scored undisclosed deals thought to be worth more than £500m with media org Thomson Reuters and Dutch bank ABN AMRO.
The announcements came ahead of sweeping job cuts now underway at the firm.
Kate Hanaghan, analyst at TechMarketView, said Big Blue's UK Strategic Outsourcing biz has done a good job of winning the megadeals that have been coming up to market for renewal.
"We estimated that it is growing faster than its closest rival in infrastructure outsourcing, HP," she said.
HP won a 10-year outsourcing agreement with Deutsche Bank, announced this week, which we are told is estimated to be valued at around $3bn. It was a contract code-named Trident internally.
For the full year 2015, Hanaghan estimates Big Blue's UK outsourcing operation will grow by two per cent. She said this was a healthy rate for a business of IBM's size.
But she said the pressure on IBM's core markets combined with the pace of technology change is inhibiting the company's progress.
"Megadeals are of course important contributors to the top line, but they are also an important vehicle for selling the SMAC (social, mobile, analytics and cloud) stack," she said.
"IBM needs more time to transition to a SMAC-heavy portfolio, and until it does the pressure will remain on the topline," she said.
Overall sales for 2014 sales fell six per cent to $92.8bn (£60bn), compared with the previous year. ®
Sponsored: Detecting cyber attacks as a small to medium business