Gamma Global goes titsup after running out of cash
No buyer for the biz, only stock and furniture for sale as broker shuts after 25 years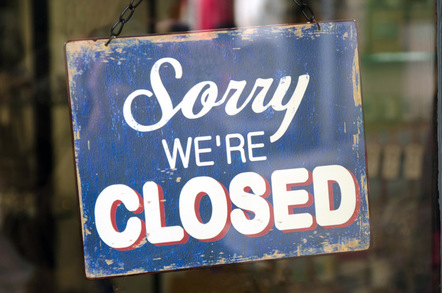 Manchester-based broker Gamma Global has shut up shop after running out of cash, The Channel can reveal.
Creditors first spoke of their concerns about the short-term financial health of the business last week, and just yesterday more channel folk came forward to to say Gamma was unable to process orders.
A post on the company's website last night confirmed the business had "entered administration on 25 February".
"WJ Kelly and G Prince of Begbies Traynor are the joint administrators who act as agent of the company without personal liability," the note stated.
The company faced "financial pressures" and "cash flow difficulties", the insolvency practitioner told us this morning.
There is some stock to sell and office furniture but at this point no investors have come forward to buy the business, so a process is underway to "wind down" operations, it added.
Sadly, all staff have been made redundant in the UK and across wider operations on the continent in Poland, Italy and France.
Mark Winter, director at Gamma Global, blamed "economic reasons" for the firm's downfall but refused to provide specific details.
He claimed Gamma, formed in 1990, was the first broker in the UK and "created a legacy that many brokers now follow", claiming 10 to 15 businesses had sprung up on the back of his company.
"Over 25 years we provided a lot of people with a lot of work," he said.
The level of debt the HP, Cisco and APC broker leaves in its wake is not known – suppliers were trying to recover monies owed last week – but Winter said suppliers had credit insurance.
"I never traded in the knowledge that I'd shaft someone and not pay them. At least I can hold my head up high," he told El Chan.
In recent times, Gamma revenues slipped from £55.5m in calendar '10 to £37.1m in 2013, and it made losses in two of those four years.
This is the first major channel insolvency of this year, but in general, the number of tech suppliers hitting the wall has fallen. In 2014, credit reference agency Graydon UK revealed 198 businesses had gone under, the lowest annual level since 2007. ®
Sponsored: Quit your addiction to storage