XenData's storage Jurassic Park: PC tape backup is BAAAAACK
Ask your granny about external tape drives, son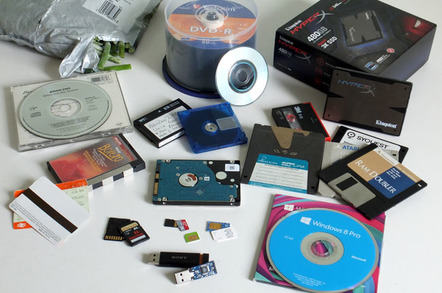 Back in the old days, those dim and distant ones before the millennium, before the '90s even, you could backup your PC to external tape drives. It was a nightmare mix of weird software and slow transfer speeds ... and then external disks came along to rescue us.
Now XenData is bringing PC tape backup back, with USB-connect LTO6 drive and LTFS data access.
Its X2500-USB is an LTO-6 external drive format archiving system for personal use with a USB 3.0 link (up to 140MB/sec) to PCs and notebooks.
XenData6 Workstation software is used with file archive and restore operations made by familiar Windows Explorer copy and paste or drag and drop operations.
It calculates and inserts a cyclic redundancy check (CRC) value at the end of each logical block of data to be written to LTO with the drive's read-after-write head checking this to prevent data corruption.
The drive is loaded with either a 2.5TB LTO-6 cartridge or 1.5TB LTO-5 format one. Files are written to the tape using either LTFS or the TAR format, with the tape cartridge formatted appropriately.
The drive is less than 2.4 inches (60 mm) thick. XenData says its product is good or storing video, audio and image files.
Its SW manages an effectively unlimited number of LTO cartridges, keeping track of all tape cartridge content accessed through the drive; providing a catalogue for users to search in other words.
See the X2500-USB in London at BVE 2015 on 27 February at stand P35. The X2500-USB is priced at $5,495, and product shipments start in March 2015.
That's a lot of money compared to an external disk drive and you would need hundreds of cartridges and/or a need for off-system storage for it to be worthwhile. A better comparison would be with removable disk drives like Sphere 3D's RDX. ®