Google tackles enterprise BYOD with Android for Work
New Work Profile separates business and personal data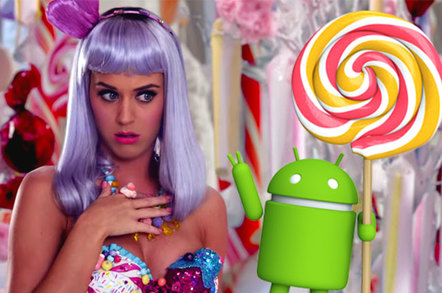 Google is making a bid for the enterprise with its new Android for Work program, which aims to give businesses more control over the apps and data that employees store on their smartphones.
"With a group of partners, we're helping businesses bring more devices to work by securing, managing and innovating on the Android platform," Google's Rajen Sheth said in a blog post on Wednesday.
Foremost among those partners are enterprise mobility management (EMM) providers, including AirWatch, BlackBerry, Citrix, Google Apps for Work, MaaS360, MobileIron, SAP, and SOTI.
Customers must engage with one of these companies to enroll and participate in the Android for Work program, and they'll use their chosen provider's software to manage apps and data on their employees' mobile devices.
Key to the scheme is the new "Work Profile" for Android phones, which separates business and personal data and is made possible by the multi-user support and SELinux security features introduced in Android 5.0 "Lollipop."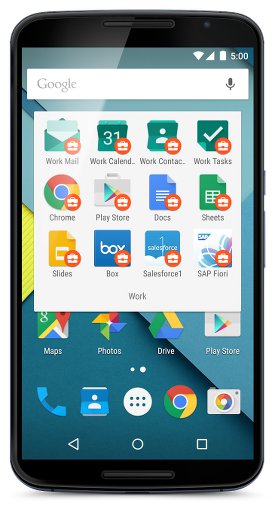 Google's tech lets IT isolate business data in managed apps
"IT can deploy approved work apps right alongside their users' personal apps knowing their sensitive data remains secured," Sheth said. "People can use their personal apps knowing their employer only manages work data and won't erase or view their personal content."
For pre-Lollipop devices, Google is offering an Android for Work app that offers similar profile-separation capabilities on Android 4.0 "Ice Cream Sandwich" and later.
There's also a new suite of apps for email, calendar, and contacts that can all be managed from an EMM dashboard via Google's APIs.
Companies that need additional apps can have employees install them from the new, paradoxically-named Google Play for Work store. Among the vendors that are already signed up to provide enterprise versions of their Android apps are Adobe, Box, Concur, SalesForce, SAP, and SuccessFactors.
The Work Profile also supports secure networking via VPNs from Cisco, F5, Palo Alto Networks, and PulseSecure.
If any of this sounds familiar, it's probably because the Chocolate Factory has been quietly developing these features for a while. Android for Work is based on technology developed by a company called Divide, which Google bought in May 2014. Google has been offering the tech to select testers since November as the "Android IT Preview."
The rebranded service is being offered to paying customers now, but pricing and availability were not disclosed. Interested companies are invited to ask Google for more info. ®
Sponsored: Detecting cyber attacks as a small to medium business