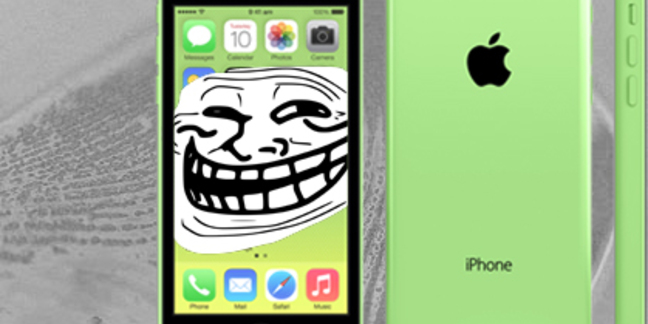 In a shock falling-in-line-with-industry-practice move, Apple is to conduct a public beta test for iOS 8.3.
It's the first time Apple has run a public beta for iOS, although there is precedent in that Apple ran a scheme for a million users with desktop operating system OS X Yosemite last year. Rumours from 9to5Mac have it that the iOS 8.3 public beta will entertain 100,000 users.
In order to be chosen to test the – by definition – buggy new OS, you'll need to register with AppleSeed – the fruity firm's matchmaking service for users and unreleased code.
You sign up to tell Apple why you really, really want to be a guinea pig and wait for the "Don't call us, we'll call you" email.
If you are a chosen one, in March you'll be invited to try the third beta of iOS 8.3 in parallel with developers who get pre-release code naturally, and who already have earlier releases of 8.3. The aim of the public beta is to find bugs [things like unwanted iTunes albums by preposterous boybands that have been snuck in, perhaps?] before foisting them on the great unwashed.
iOS 8.3 is the release after next for Jesus phone lovers, 8.2 – whose fifth beta was released to developers last week – is expected to appear in March and that mainly has support for the Apple Watch. iOS 8.3, on the other hand, is more ambitious with enhancements such as a new design and icons for the emoji keyboard, which makes it easier to scroll through all those wonderful graphics.
There is also support for international versions of Apple Play – particularly the Chinese version, so remember that when you fill in your request to join Appleseed – and carplay, which will particularly interest all the owners of the Ferrari FF. Of wider application is support for two-factor identification.
Following iOS 8.3 will be 8.4 and then iOS 9, which is expected in the summer. ®
Sponsored: Practical tips for Office 365 tenant-to-tenant migration