IBM: UK Systems Middleware voluntary redundo plan launches
Some workers itching to grab package, say bye to Big Blue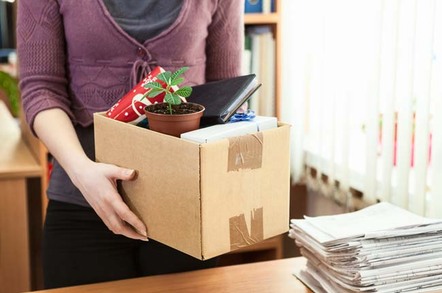 IBMers wanting to leap from the business before they are pushed will today get more details of the package they'll walk away with when leaving Big Blue.
The Employee Consultation Committee for Systems Middleware staffers working in Platform, Integration or Smarter Process units was formed last week and its first meeting has already been held.
The minutes of that session, seen by The Channel, suggest IBM is aiming to push 70 people, or 10 per cent of the SM division, to willingly walk from the building with an "anticipated exit date of 5 April".
"IBM has opened the discussions with proposals of addressing the business pressures through a voluntary redundancy programme. The pressures are driven by business transformation and the recognition of potentially lower margin," the document stated.
The minutes of the meeting revealed details of the voluntary packages will be sent to staffers today, "including how to express an interest".
Some of the voluntary redundancy offers already run at IBM were heavily over-subscribed, with Global Business Services looking for several hundred people to leave but seeing upwards of 600 staffers applying.
Voluntary redundancies have so far taken place in marketing and in the software group (Business Analytics and Information Management), but with thousands of jobs to be shed this year, more units are to come.
The change comes as Big Blue revamps its internal structure and the channel teams following 11 quarters of declining sales, and is also a reaction to the challenges of the cloud era. ®
Sponsored: How to Process, Wrangle, Analyze and Visualize your Data with Three Complementary Tools