The millionaire former playboy, Hugh Hefner, and a crucial fight over playboy.london
And the weird world of WIPO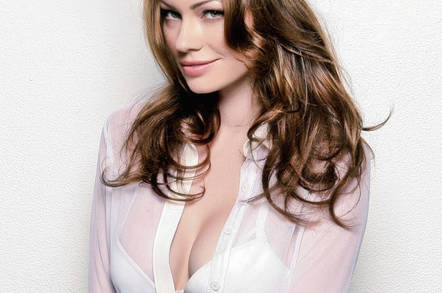 Analysis When Michael Ross registered the domain playboy.london in August, it was supposed to be a bit of a laugh. The Brit once dated a Playboy Bunny, visited the mansion in Beverly Hills, and has a "colorful past" as they say on Fleet Street.
Ross, today a settled-down 50-year-old property developer, was featured in the Daily Mail a few years ago as a rich eligible bachelor. Who wants to wed a millionaire? it was headlined.
Shortly after dot-london domains went on sale, Ross searched for the name, saw it was available, paid £35 and dreamed up vague plans to use it as a jokey website for his unborn son.
Until, that is, Hugh Hefner's Playboy corporation saw the registration and took Ross to the World Intellectual Property Organization (WIPO) to win the domain back. Late last month, a lone arbitrator looking at the case decided that Ross had no rights to the domain and ordered it handed over to Hefner.
And that's where Ross got pissed. Annoyed at what he sees as an unnecessarily aggressive stance, he has decided to do what very few people do when they lose a domain name challenge: go to court.
While possessing nowhere near the resources of the Playboy corporation, Ross is not without money, and this month hired a law firm to challenge the ruling. Michael Ross v. Playboy Enterprises will be heard at the High Court of Justice, Chancery Division, in London, under case number IP-2015-000028.
The interesting part is that he is likely to win, and that makes it all the more likely that Playboy will try to settle out of court.
Skewed
To understand why, it's necessary to look at the slightly wacky world of the UDRP (uniform domain resolution process) and WIPO, its biggest beneficiary.
Under UDRP rules, three things have to be proved in order for a domain name to be handed over to someone else:
The domain is similar to a trademark held by the party that brought the complaint.
The current domain holder has no rights to the domain.
The domain was registered and is being used in "bad faith."
These rules were introduced years ago to deal with the significant cybersquatting problem at the time. In most cases – and there are roughly 2,000 a year – there is little or no controversy. Often the person who registered the domain doesn't even bother to respond, and so forfeits the name.
However, due to the fact that the complainant is the only one paying fees in the vast majority of cases, the system has been increasingly distorted in favor of trademark holders – the ones with their check books out.
There are four UDRP handlers, but WIPO hears the most cases. And, by sheer coincidence, WIPO is also the arbitrator that finds in the complainants' favor more than anyone else.
WIPO also decides which of its panelists get to hear individual cases – a selection process that it has refused to divulge for over a decade. And, again by sheer coincidence, the panelists that go in favor of a complainant end up being given a disproportionately higher number of cases.
There are numerous examples of bad, poor or downright ridiculous decisions being made in favor of the trademark holder, but they are rarely challenged due to the cost of going to court to defend the ownership of a domain. When a domain name costs $10 and a court case will cost tens of thousands at least, most people just let it go.
And then, with incredible circular logic, that decision is then used as "case law" by the domain arbitrator to make future poor decisions.
That process was on full display in the baffling decision over playboy.london.
Legit
In case D2014-2077, panelist Nicholas Smith decided that not only did Michael Ross not have a legitimate interest in the name but that he had also registered it in bad faith.
This was despite the fact that "playboy" is a dictionary word, and that Ross has not even put up a website on the domain. He had also responded in some depth to the complaint, outlining his past and his plans for the domain name. Both were disregarded out of hand by panelist Smith.
Smith notes, correctly, that in order to show legitimate use of a domain the owner has to show they are "making legitimate non-commercial or fair use of the domain name."
The panelist argued that since Ross has not yet made use of the domain, it was not possible for him to prove that his intention is non-commercial. (On the flip side, he's not demonstrated commercial use of the domain either, but that didn't seem to figure in the decision.)
The panelist doesn't even believe that Ross's wife is pregnant.
"Even if the Respondent's future intentions were relevant in establishing non-commercial use, the Response contains no evidence in support of the Respondent's plan to use the Domain Name for a site for his son," Smith notes, "or even that the Respondent has a son (indeed all that the record reveals is that the Respondent's wife is allegedly pregnant)."
He goes on to claim that Ross' submissions "amount a series of assertions of intent that are entirely unsupported by evidence."
Ross' response outlining the common usage of the word "playboy", even explaining that he had led a somewhat playboy lifestyle, were actually used against him: the panelist claimed that his visit to the Playboy Mansion and the fact he once went out with a Playboy Bunny was proof that he was aware of the Playboy trademark, and so knew that he was taking advantage of the trademark when he registered the domain.
The panelist decided that he knew best on what constitutes a "playboy" lifestyle, noting that there was "insufficient evidence to persuade the Panel, on the balance of probabilities that the Respondent is 'commonly known' as 'playboy' or 'a playboy'. There is no evidence that the Respondent has ever been called 'playboy'."
Bad faith
Then we get to whether the domain was registered in "bad faith".
The very fact that Ross registered the domain while being aware of the Playboy Mansion is itself evidence of bad faith, according to Smith. More amazingly, the fact that Ross has yet to put up a website – which most people would view as giving no indication one way or another of his intent – is again proof that he actually registered it in bad faith. And the decision to do so was justified using a previous piece of "case law."
According to Smith, that particular case – over Telstra.org – "established that, in certain circumstances, the passive holding of a domain name could amount to use of the domain name in bad faith."
But Smith chose to ignore the fact that "telstra" is a made-up word, whereas "playboy" is not. And that the registrant in that case did not respond at all to the complaint whereas Ross provided a lengthy defense of his ownership.
The reality is that WIPO doesn't expect anyone to go to court after one of their decisions. And even when they do, court rulings often don't find their way back into WIPO's largely self-contained case law.
Settle!
So what can we expect from Playboy? Most likely an effort to reach an out-of-court settlement as soon as possible.
Why? Because Playboy's has run numerous other UDRP cases along similar lines, several of which are even used as precedent for other UDRP cases.
Such as this one over 'playboyturkey.com' or this one over 'playboysportsbook.com', or this one over 'plaboy.com', or this one over 'playboyportugal.com'.
If Playboy's position is challenged and loses in court then these 'precedents' will also come under scrutiny. And the whole house of cards could come tumbling down.
What Mr Ross may also wish to point out to the High Court in London is that if the domain 'playboy.london' was so important to the US-based company why didn't it purchase it during the "sunrise" period where trademark holders are given exclusive rights to register their names under new top-level domains? ®
Sponsored: Detecting cyber attacks as a small to medium business