Be your own Big Brother: Covert home spy gadgetry
Every breath you take, every move you make...
Coming and going
Sometimes, you want to know more than just where another person is. Are they telling all their friends what a wonderful kind person you are? Or simply relegating you to "nice guy" status, while you're dreaming of a house in the suburbs? Perhaps it's the boardroom you're worried about: when's the sneaky accountant going to make their move, and oust the CEO?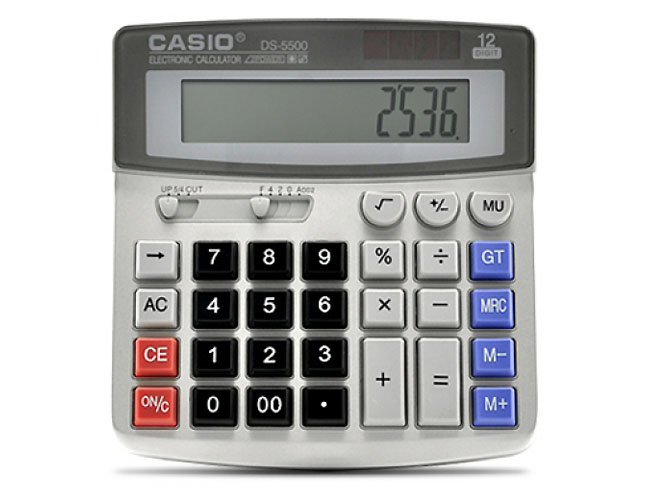 Dial-in on bean counter conversations with this GSM bug calculator from The Spy Shop
If you want to do more detailed surveillance subtly, there's a wealth of gadgets that can help out.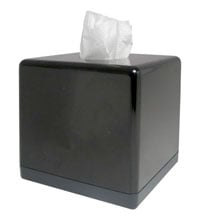 What will be captured by the night vision
camera below this tissue box?
The stores mentioned earlier have quite a few, including a range of devices with digital cameras and recorders built in. In many cases, you'll need to get access to the device to transfer the content via USB or a memory card.
For people with suitable décor, the plinth recorder contains a camera with motion detector and night vision. You can use it to support some knick-knacks or perhaps a vase.
We can't help thinking that both it and the similarly equipped tissue box are perhaps a little too glossy for our tastes, veering too much towards 'tacky oligarch' or Antwerp brothel to be really inconspicuous.
Not so Pure: the Spymaster version of this DAB set has a wifi camera hidden inside
Rather less obvious, and easily able to pass as an innocent object, is the Spymaster version of a Pure One DAB/FM radio. At £1,500 with night vision capability (£1,200 without), it's not cheap, but then no one ever accused DAB of being value for money. Still, it does include a camera that can be accessed remotely via Wi-Fi, so you can keep an eye on what's going on in real time, rather than simply downloading it to watch later.
Yes, you could buy a radio and a webcam separately, but this is much harder for the casual observer to spot. There's a similarly enhanced of a Sony radio, too.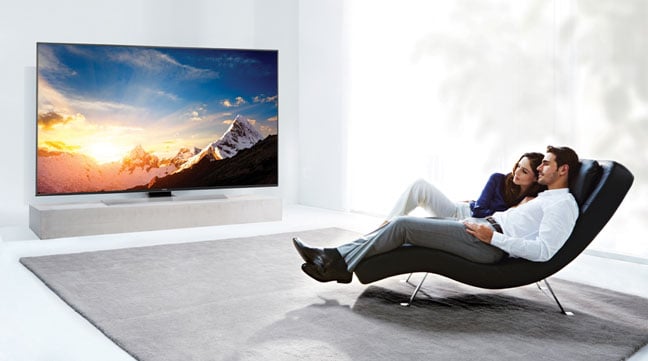 The idiot's lantern: watching you watching me on a Samsung Smart TV
These days, you may not even need to bother about buying specialised surveillance equipment if you want to listen in. A nice new TV makes a great present for a special occasion, or perhaps a useful accessory for the office meeting room. So why not treat the objects of your desire to a brand new Samsung?
Of course, you'll have to sniff the packets on the network, and perhaps decrypt them, but it probably won't be too long before someone comes up with a one-click tool for that.
If you do want to do some covert recording, then again a trip to the Spymaster store will come up with plenty of neat gadgets to do the trick. One of the ones that appealed the most to us was a twin 13 amp socket outlet that has a GSM module inside.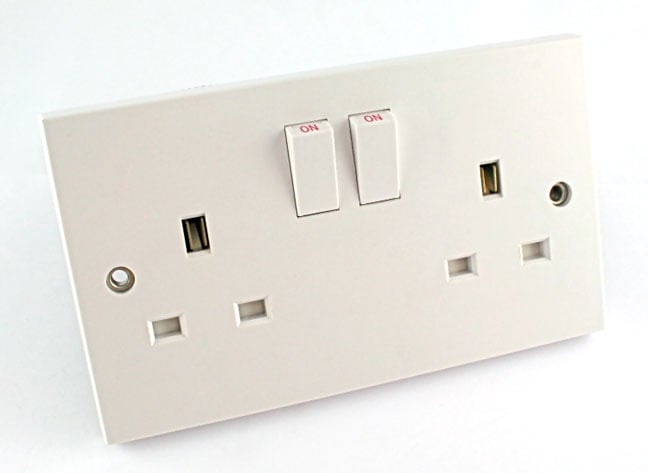 A GSM bugged double UK mains socket will set you back around £480
As such a commonplace artefact, it's unlikely to be noticed in most settings. And if you need an excuse to swap out an existing one, a quick whack with the hammer should do the job. Then, you can just dial in and listen, whenever you like.
The flip side
All-consuming love isn't all it's cracked up to be, of course. Especially if you're the object, and it's not reciprocated. It's creepy ,disturbing, and sometimes illegal as well. So, think very carefully before invading someone else's privacy with any of the gadgets we've mentioned here. If you think you are on the receiving end, though, what can you do, besides having all your important conversations in the bathroom with the shower running?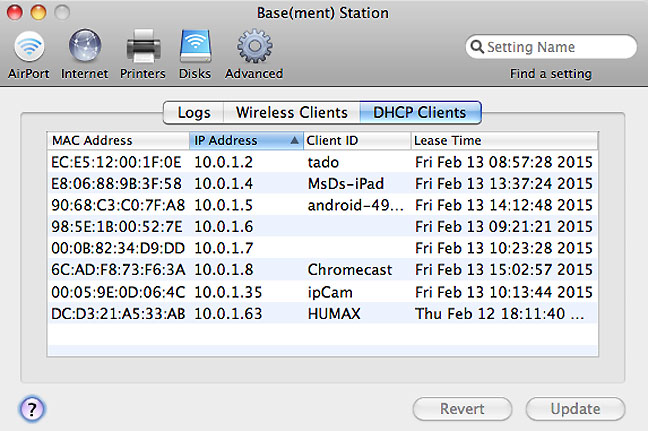 Did you put that ipCam on your home network?
When it comes to devices that use your own connectivity to snoop, the first port of call should probably be your router; check that you can account for anything that's been given an IP address. If you can't, block it on the router, or find it and hit it with a hammer.
Sponsored: Detecting cyber attacks as a small to medium business