Telstra CEO David Thodey retires
CFO Andrew Penn to take the hot seat in May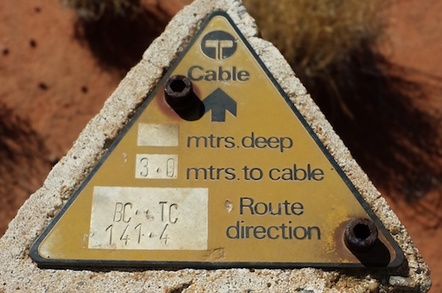 The CEO of Australia's dominant telco, Telstra, will step down in May.
David Thodey's spent six years in the carrier's big chair, but has "announced his retirement" according to Telstra's canned statement on the matter.
That statement also points out that Telstra's market cap and share price have just about doubled during Thodey's tenure, as the chart below which records the company's share price over the last ten years just about illustrates.
Thodey's replacement will be CFO Andrew Penn, 51, who already has big chair experience after a stint as CEO of AXA Asia Pacific.
The outgoing CEO's canned quotes include the following:
"Our journey to being a world class customer service organisation is generational progress. We have achieved much change but there is a lot more to do. We have provided customers with outstanding connectivity choices, a world class mobile network and new technology to make their lives easier."
+Comment Thodey's quotes are anodyne press-release speak, but are also accurate: he really did put customers first.
The outgoing CEO reportedly called disgruntled customers himself, the better to gather coalface expertise about the challenges Telstra faces. Customer service reform remains, as Thodey acknowledges, an ongoing effort. But even with limited progress, Telstra's financial fortunes have improved and it is a dividend-emitting monster that investors are rewarding as Australia's cash rate stays low.
He's also been far more amenable than his predecessor, Sol Trujillo, who used a crash or crash through style. Thodey's calmer style has not, however, seen Telstra become a soft touch. The company's played hard ball with NBN Co and all iterations of its plans, reaping rich rewards.
Employees have been pushed to change, or pushed out the door when business needs dictated.
Among the achievements not mentioned in the canned statement are the establishment of a billion-dollar-runrate cloud and enterprise services business, no mean achievement anywhere, anytime.
But perhaps Thodey's most significant achievement is putting Telstra in a position from which it can announce his retirement without months of speculation.
The handovers from Ziggy Switkowski to Trujillo, and Trujillo to Thodey, were fraught affairs that didn't help the company.
That Telstra can now make a change at the very top with a mere press release speaks volumes about the changes Thodey's no-nonsense style has wrought.
He'll be missed. ®