UK.gov: Just one in three G Cloud suppliers have won ANY business
The sixth version is up and running, if anyone cares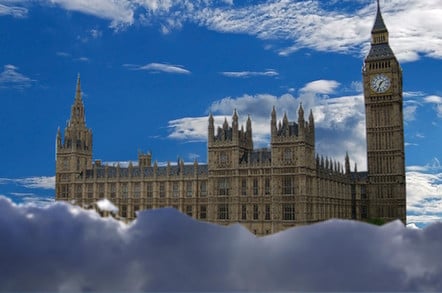 The majority of tech suppliers on G Cloud haven't seen a penny of taxpayers cash – not a bean – according to official figures on government spending.
The sixth iteration of G Cloud is now live on the Digital Marketplace, introduced at the start of this month with 1,453 companies touting for business, up 15 per cent on the previous version.
However, according to the new quarterly chart for spend reporting, only 455 businesses or 31 per cent of suppliers, have sold any services via the Marketplace to date.
Total G Cloud spending has reached £431m in the three years since the online catalogue of tech services was launched – £208.3m of this, or 48 per cent, was with SMEs.
Some 354 suppliers that won business were classified as small businesses by the analysis tool, but only 52 of these transacted more than £1m with public sector customers via the Digital Marketplace.
On closer inspection, some of these businesses classified as SMEs really don't appear to be, well, SMEs. The list includes Phoenix Software which turned over £87.2m in the last filed accounts.
Skyscape Cloud Services was an SME when it launched on G Cloud version 1 but it has sold more than £8m worth of services, making it the second biggest "SME" seller on the list.
The biggest recipient of G Cloud business is Valtech with others in the top ten including BJSS (£17.5m), Methods Advisory (£15m), PA Consulting (£12.3m) and IBM (£11.7m).
Inclusion on the G Cloud does not mean public sector clients will be knocking at a supplier's door ... clearly, and why should it.
In a long winded statement, the Cabinet Office said:
"G-Cloud has come a long way in a short time, with total spend across the public sector reaching nearly £431m up to the end of December, and 48 per cent of this with SMEs.
"We're continuing our work to increase awareness and understanding of the advantages of G-Cloud... for our part, we will continue improving G-Cloud and the Digital Marketplace to make it easier for suppliers and buyers to use."
In a nod to the difficulties some suppliers face in selling to public sector clients, gov.uk last August said companies needed to be clearer in how they define the service and the need it meets.
"One of the biggest challenges we have encountered while building the Digital Marketplace is this: no matter how much we improve the search technology, some service descriptions make it very hard for buyers to understand what a service does and therefore how relevant it is to their requirements." ®
Sponsored: Minds Mastering Machines - Call for papers now open