Juniper CEO axed after SALES FAIL: report
Missed deals at at Verizon, Barclays riled Board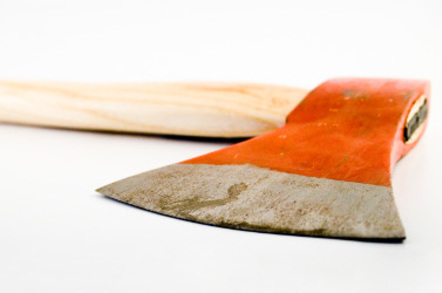 When former Juniper CEO Shaygan Kheradpir departed the company in November 2014, the company cited customer negotiations as the reason.
Ostensibly voluntary, Kheradpir's departure looked from the outside as if he was pushed rather than jumping. Juniper's statement merely said the board and Kheradpir had "different perspectives" on the conduct of the negotiation.
Now, SDX Central reckons it has the scoop: Kheradpir missed not one, but two big deals, the outlet reports.
One negotiation was with Verizon, which went with Arista, and the other was with Barclays.
SDX Central notes that Kheradpir was an alumnus of both customers, serving with Barclays as CTO and COO directly before he joined Juniper; previously he'd been CTO and CIO at Verizon.
Since Verizon represents ten per cent of Juniper's revenue, missing out on a deal would have stung the company.
All of SDX Central's sources declined to be named.
Kheradpir joined Juniper in a tumultuous time, with the company under pressure to cut costs by activist hedge fund Elliot Management.
He was replaced by 17-year Juniper veteran Rami Rahim.
Juniper refused to comment. ®
Sponsored: Minds Mastering Machines - Call for papers now open