Insight's director churn continues as 'key player' leaves
Old Guard Stuart Lemon latest out as newbies swing by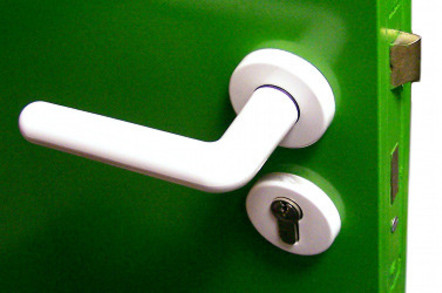 The revolving door at Insight keeps swinging, with folk entering the building, others deciding to walk and some being forcefully ejected.
IT Services director for the UK, Stuart Lemon, has exited and El Chan understands he is joining a reseller with big ambitions.
In a statement, Rolf Adam, veep of services at Insight EMEA, confirmed Lemon's decision to leave UK ops, describing him as a "key player" in the early days of the firm's services business.
Services made up just two per cent of EMEA's $391.5m sales haul, according to last week's Q4 results – this is a growing number (up 18 per cent), albeit off a small base.
Adam said Lemon is leaving to focus on "early stage and incubation opportunities in the UK".
Insight revealed during the recent financial release that severance and restructuring in EMEA cost it $2.67m, and told us all of the staff impacted had now left the company.
At the same time, David Machin has been promoted to manager of services operations in EMEA to concentrate on biz processes and management systems to unleash new services, certifications, sales engagement, forecasting, delivery and reporting.
The cloud portfolio in the US is far more developed than EMEA, and Insight hinted last week it is ramping this up.
Moving into Insight as programme manager for the managed service centre is Ted Nugent, who spent the last seven years at Cisco, most recently as biz development manager for manufacturing and aviation.
He'll be tasked with creating a services catalogue, and with "establishing the processes, resources and systems" to drive the business unit, said Adam, who also worked at Cisco as a sales director prior to Insight.
Other changes saw Vincent Lukken made lead of the cloud solution consulting practice in EMEA on a permanent basis. He joined to head up the unit as an interim in December, so clearly it worked out. He'll be based out of the Netherlands.
The final addition (for the time being) is Kim Essendrup, who joined the fledgling business unit in August as interim lead of the project management office for the cloud consulting solutions practice.
Insight is trying to dilute its reliance on enterprise licensing and straight hardware reselling by developing a bigger managed and cloud services business, so is going through some sweeping changes to personnel.
The company has parted with numerous directors in the last eighteen months, including Justin Griffiths, Johan Dåderman, Gary Butters, Tony Brooker, Tom Nesbit, Frank Bitoun, Ashley Gatehouse, James Baker ...
Ash Patel, EMEA director of cloud is also hot footing it across to Cobweb Solutions, after turning down a job offer from Insight to take on his same role but at a global level, based in the US.
So far, Insight has yet to see a big pay-off from its investments in the cloud, and recent sales numbers were off pace with the rivals in the US including CDW, PC Connection and Soft Choice, which all grew double digits.
El Chan suspects those revolving doors haven't stopped turning yet. ®