Channel on track: British tech insolvencies fall to seven-year low
Just 198 suppliers hit the wall in 2014 – spending rise forecast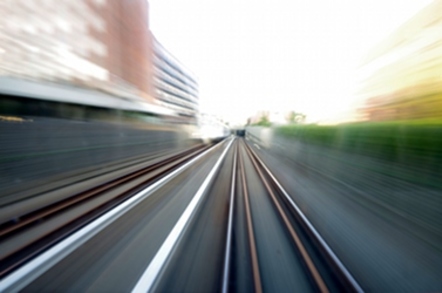 It is official: 2014 numbers for corporate deaths in the Brit tech channel have slumped to a seven-year low, figures from credit reference agency Graydon UK confirm.
Some 48 local suppliers went under in Q4, taking the tally of insolvencies for the 12 months to 198 versus 293 in 2013 – annual levels not seen since prior the financial meltdown.
"The number of casualties tailed off noticeably in the last year," said Alan Norton, head of intelligence at Graydon UK. "The sector has shown resilience".
Of the companies that did hit the wall, 133 were voluntary liquidations, 30 were compulsory liquidations and 35 appointed receivers.
There were no major fatalities that caused ripple effects downstream, as we saw after the collapse of 2e2 and Comet, said Norton.
The channel is generally performing well across most of Europe "despite the wider economic challenges," said Alastair Edwards, principal analyst at Canalys.
"Financial health is good – lots of partners are growing top and bottom line. It will be interesting to see how a declining PC market changes things in 2015, but the channel is much less exposed to the PC market than in the past."
The continued to shift to managed services was helping businesses build "more predictable revenue streams in times of economic turbulence," the Canalys man added.
The PC market was lifted by a wider refresh cycle last year including businesses that escaped Windows XP as Microsoft ended support. The big replacement opportunity this year is for Windows Server 2003.
As The Channel exclusively revealed earlier today, Microsoft will charge customers $600 per server for custom support after 14 July when it shutters the extended agreement already in use.
Crystal ball-strokers from Gartner to Forrester to corporate bankers all forecast the UK tech market to grow this year.
Over at Gartner, the corporate sages took time out from all the fun of compiling the Magic Quadrant to talk to CIOs, and they reckon IT budgets in Blighty will collectively rise on average by 1.4 per cent.
"As CIOs emerge from a long period of cost-cutting and restricted IT budgets, there is a renewed focus on strategic investments in information and technology that will enable business growth," it said.
The UK is at the high end of growth predictions for global growth, a Forrester report revealed last month. It estimates tech spending will rise 5.2 per cent in 2015 on last year to $128.4bn – this makes the UK the fourth largest market globally behind the US, Japan and China.
Barclays Fast Growth Tech survey was at the top end of predictions: tech, media and telco firms are expected to grow sales 11 per cent this year – four times faster than GDP (2.6 per cent).
Mergers and acquisitions was an increasingly important weapon during the lean years as channel partners and distributors used relatively cheap bank borrowings to expand the business inorganically.
But Marty Wolfe, founder and CEO at US-based M&A Advisory Martin Wolfe, said M&A is "here to stay" in the wider technology space.
"It's been especially apparent recently in the software space, as legacy enterprise players such as SAP try to accelerate their transition to the higher-value SaaS and recurring revenue fields despite the short-term trade-off in license sales."
He also predicted further instances of tech titans splitting up, as is happening with HP, Symantec and eBay – developments that will undoubtedly have some impact on their respective channel partners.
"Large, legacy companies are under increased pressure, particularly by nimbler, more responsive pure plays. For now, it remains the exception, rather than the rule (IBM, which continues to struggle with internal conflict, remains resistant to the idea), but I truly believe we've only seen the first few cracks appear in the dam." ®
Sponsored: Minds Mastering Machines - Call for papers now open