Hey Apple - what's the $178bn for? Are you down with OTT?
Maybe it WASN'T late with Apple TV - maybe it was picking its moment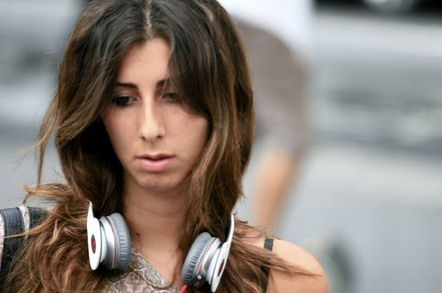 Analysis After posting a record-breaking quarterly net profit of $18bn, on the back of sales of 74.5 million iPhones, Apple is sitting on $178bn in assets – despite a share buyback programme that has spent $103bn on its own stock, with $57bn of that occurring in the past 12 months. This is a staggering amount of cash, and it is only adding fuel to the rumours of Apple's imminent TV and streaming products.
The week before last, another round of rumours swept the internet, originating from a Re/code report that Apple is in licensing talks with programmers for developing an OTT subscription service. According to the report, Apple is exploring bundled content deals, but not the entire TV lineup typically offered by pay TV providers.
If Apple is to launch an SVoD OTT service, it will almost certainly take the utopian a la carte option of letting customers pay for only the content they want – instead of the pay TV approach of bundles of channels in compulsory packages, with unwanted or unpopular channels used to pad out the additional channel packages.
So while the bundled channels will fear the day they are forced to stand on their own two feet and face the music, the pay TV market is slowly waking up to the idea that there is more money to be made outside of the control held by the entrenched distribution platforms – the cablecos, satellite companies and telcos.
This has been the impetus behind HBO's decision to launch its own OTT platform, as it has realised that its content is now viable outside the distribution agreements with the TV platforms. With a few other content creators on board, Apple can begin forming a package or tier of channels that reflects the premium aesthetic that it chases in its hardware.
CEO Tim Cook has recently revealed that Apple has sold upwards of 25 million Apple TVs. Initially something of a side project, the set top has become a successful product for Apple, which is now turning the box into a vital part of its upcoming HomeKit powered smart home platform.
According to the latest rumours and leaks, an Apple TV is currently required to be installed in a house so that the home-owner can control the connected devices while away from home – using the Apple TV as a link between an iPhone and the home appliances.
With 25 million Apple TVs in the wild, Apple has proven that it has customers willing to invest in its hardware, even when the only exclusive content option is iTunes rentals. If Apple can slap together an attractive set of channels or distribution deals, all centred around the Apple TV or perhaps a new box, then it seems like a given that it will sell millions of them – to a market that is growing increasingly happy to cut or shave the cords they've traditionally relied on from the pay-TV operators.
The allure of an Apple TV service only grows with the attraction of an Apple smart home platform, with the "net top" as the central focus and a key product.
Could Apple have been waiting for years for its TV 'moment'?
And speaking of iTunes, 9to5mac is reporting that Apple's recent $3bn acquisition of Beats Music will be put to use in a completely new subscription streaming service. The platform will use the content agreements and some of the back-end technology from Beats, and Apple is apparently integrating the streaming functionality into its iTunes app and the Apple TV. Weirdly, it seems that Apple will let the streaming service exist alongside overlapping parts of iTunes.
iTunes has offered rental and purchase models for video, but for music has focused squarely on outright purchasing. iTunes Radio was introduced to offer something like the streaming service offered by the likes of Spotify or Pandora, but iTunes Radio, as the name suggests, lacks the on-demand nature of these rivals. This is the gap which will be filled by the Beats purchase, while iTunes continues its operations as normal.
Interestingly, this will be the first Apple-developed Android application, which will be priced at $7.99 per month according to sources. Beats for Windows Phone will be killed off, due to its tiny market share, and the web-browser Flash application will also be removed from service.
The integration has been described as a mess by insiders, and the intended launch date of March has apparently been rescheduled for June's Worldwide Developer Conference. Behind-the-scenes conflicts have also been attributed to in-fighting over project roles and promotions, with Apple engineers apparently upset by being leapfrogged by former Beats employees.
Apple has been chasing TV content for years, and its failure to line it up, in the manner that iTunes lined up the music labels due to the fear of rampant piracy, has led us to assume that the door to a viable rival to cable TV was well and truly closed. But if Apple dips into its rather deep pockets and triggers a content buying war, with the threat of "Sell to us or we will buy you," it could change the face of TV in the US.
It may be that even Steve Jobs was not prepared to risk the farm on the high prices demanded by content businesses a few years ago – but now, with companies like HBO looking for OTT partners, Apple may be able to come to the aid of a handful of content businesses cheaply and reach the final destination that we all had in mind: a replacement for pay TV in the US.
Copyright © 2015, Faultline
Faultline is published by Rethink Research, a London-based publishing and consulting firm. This weekly newsletter is an assessment of the impact of the week's events in the world of digital media. Faultline is where media meets technology. Subscription details here.