Daybreak Game Company GOES TITSUP after painful Sony DIVORCE
'All of SOE is down', teases Lizard Squad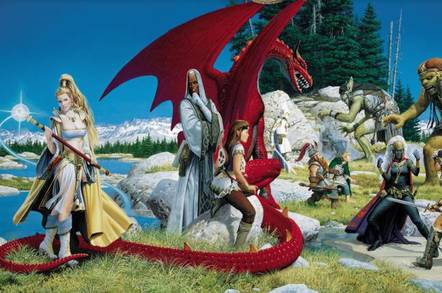 Updated Daybreak Game Company, formerly known as Sony Online Entertainment, has been suffering outage issues with its service, just days after the outfit admitted it was laying off staff following its unexpected divorce from Sony.
The firm behind the pioneering massively multiplayer online (MMO) role-playing game EverQuest, among other titles, said on its Twitter account that some of its subscribers were struggling to access forums and games in the past few hours.
We are aware of connection issues impacting our forum, web, and game logins. Thank you for your patience as we resolve the problem.

— Daybreak Games (@DaybreakGames) February 14, 2015
Vulture Weekend noted that the service was hit by a number of wobbles at time of publication.
Hacking crew the Lizard Squad appeared to be claiming responsibility for the outage by pointing out that zombie survial MMO H1Z1 had fallen offline, before following up with a tweet saying "All of SOE is down", which was later deleted.
However, Daybreak Game Company – which is in the process of rebranding its official logo – may simply have gone titsup due to an internal cockup with its systems.
Roughly three hours ago, it tweeted that the issue with its website had been fixed, only to quickly follow up with a miserable message to say:
Sorry everyone – we spoke too soon. It looks like the login problems are persisting on forums/web and games. We are working on it.
It's been a torrid week for employees at the dwindling firm, having been cut loose from the Sony mothership.
Daybreak president John Smedley summed it up on 11 February – the day the cull of some its workers was confirmed.
:( shitty day.

— John Smedley (@j_smedley) February 11, 2015
®
Update
Smedley confirmed in the past hour that Daybreak has suffered a distributed-denial-of-service (DDoS) attack.
Sorry folks. DDOS. Being worked on.

— John Smedley (@j_smedley) February 14, 2015
Sponsored: From CDO to CEO