Wanted: PC salesman to head up HP's UK channel ops
Incumbent leaves post, nobody will say why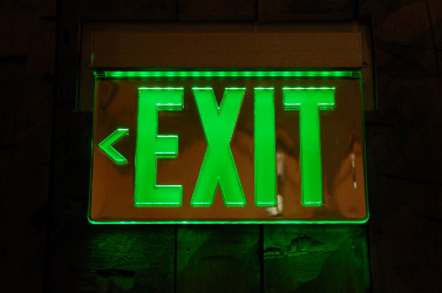 Headhunters may be scrambling for their phones on the back of the news that HP is on the look-out for someone with PC sales skills to conduct its UK channel orchestra.
A note was distributed to some HP workers this week that Damian Cusick is leaving the enterprise, SMB and channel director role, stating that he is looking for a new position.
In a statement to El Chan, HP said:
"We can confirm we are seeking a PPS Channel Director for the UK and Ireland as Damian Cusick, who has managed the team for the past year, has chosen to seek new opportunities."
It is not clear who really made that decision, but sources suggest it may have been part of HP's reorganisation as it prepares to split into two separate companies. No comment on this was given.
Cusick joined from Samsung in January last year. He had been general manager for computing at the Korean chaebol's UK tentacle before he was tempted to return to HP for a second spell.
Previously, he had worked as head of retail sales at HP and even further back in time he was international buying director at Dixons.
HP lost its way in PCs during the reign of ex-CEO Leo Apotheker at a time when Lenovo had found its form, and eventually ousted the US giant at the summit of the global market in 2013, where it still remains.
The US company returned to battle and made ground last year in the global stakes. Closer to home, it was pipped to the top of the UK market by Lenovo.
According to distributor figures collated by Context, HP grew 11.5 per cent on the back of 1.07m units sold to take 27.4 per cent share of sales, but Lenovo flogged 1.15m, up 75.3 per cent, to nab 29.4 per cent of the spoils.
It was a surge in the consumer market that helped Lenovo succeed, leaping to the top spot on growth of 118.2 per cent to 675k, as HP grew 0.9 per cent in retail to 289k boxes, placing it in fourth.
In contrast, the business space saw HP hold its own with units up 16.1 per cent to 784k as Lenovo bounced 37.2 per cent to 477k.
Obviously Cusick, who was unavailable to comment, was helping to turn out the numbers in the business space – but the retail side, for which he is not responsible, maybe needs to brush up. Or maybe not.
Market share for market share's sake doesn't seem to interest HP global PC boss Dion Weisler, who told us last year the pursuit of "empty calorie" revenues was not a game it wants to play any longer. ®
Sponsored: Becoming a Pragmatic Security Leader