Cricket's nervous nineties are a THING, say econo-boffins
Athletes try to balance team success and personal milestones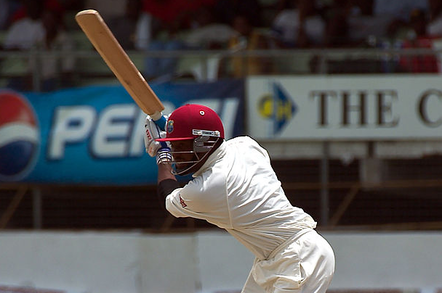 Cricket's "nervous nineties", in which batsmen hit the brakes as they approach milestones like a century, aren't just an invention of television and radio commentators. Queensland University of Technology (QUT) statisticians say it's a measurable thing.
According to research from QUT's Business School, the numbers from 3,500 one-day international (ODI) matches between 1971 and 2014 found players became more likely to bat conservatively as they're approaching scores of 50 or 100 runs (for our non-cricketing readers, those milestones are key indicators of a batter's career success).
"We found clear evidence that the behaviour of batsmen is affected by their personal rewards in the game," said QUT professor Lionel Page, who supervised PhD researcher Romain Gauriot in conducting the study.
Batsmen in the "nervous nineties" get conservative, the research finds, and lower the boom on scoring.
On the one hand, the researchers found, that made batsmen less likely to be dismissed, since they take more care over their shots and become defensive.
However, on the other hand, conservatism means a lower strike rate until the milestone is passed. In essence, the batsman – consciously or unconsciously – is putting their chance at achieving the milestone ahead of the good of the team.
The effect of that strategy is mitigated somewhat by the rush of blood that follows the milestone: "they switch to a more aggressive straight after reaching [the milestone], possibly to catch up with lost time.
"Our data showed a batsman's strike rate jumped more than 40 per cent after reaching a century compared to the period leading up to it. This leads to a sharp increase in the rate of dismissals," professor Page said.
The work coming out of this study isn't merely of interest to sports enthusiasts: it's to be published in the American Economic Review – because the interaction between the individual's behaviour, the performance of the team, and the decisions of the captain are just the kinds of things the dismal science loves to quantify.
"One of the most interesting finding from this study shows that team captains also react to individual-specific incentives by accommodating them," the professor continued.
"Team captains are willing to trade a cost to the team in favour of a substantial reward to a particular player … it's about trying to balance the individual's incentives with the team's collective goal."
With the Cricket World Cup commencing this Saturday, the boffins behind this study appear to have found a way to balance their own goals. ®